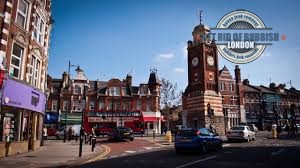 Safe and efficient waste removals have to be carried out by licensed and qualified service providers boasting the necessary expertise and technical capacity, and we happen to be one such service provider – our specialised junk removals in Haringey are flexible and efficient waste management solutions available to both private and business customers throughout the borough.
With us, your residential or commercial premises will be cleared of junk and rubbish in a matter of hours, without risking damage, personal injury or any costly delays. We maintain excellent short notice availabilityand stick to a same day service wherever possible.
The company employs specially qualified waste management technicians who possess the necessary skills and expertise to collect and deal with waste quickly, safely and efficiently. Our rubbish clearance teams will be fully equipped with the necessary tools and safety gear needed for the job.
Low cost rubbish disposal with high efficiency in Haringey
In order to load and take away all waste off the premises in one go, we operate a fleet of purpose-built waste removal vehicles. We will dispatch a vehicle of the necessary size and load capacity as per the scale and complexity of your rubbish clearance request.
Unlike other service providers, we are able to collect and dispose of waste from anywhere on the premises, even if takes us a little longer to make it happen, this includes places like:
·         Attics, lofts, basements, closets, garages, sheds etc.
Our specialised junk removals in Haringey cover most types of waste generated by residential and commercial properties, including but not limited to:
·         All types of household waste such as old furniture and disused interior items and fixtures, leftover building or renovation materials and supplies, redundant kitchen appliances, old or damaged household electronics and many more.
·         All types of office waste such as old files and paperwork, disused filing cabinets, unneeded workstations, desks and similar office equipment, electronics and computer equipment etc.
·         Most types of commercial property waste generated by businesses like eateries, manufacturers, retailers etc.
Customers need to keep in mind that hazardous waste such as corrosives, volatiles, explosives, toxic or radioactive materials as well as bio wastes will not be subject to collection.
Cost wise, our junk removals in Haringey will give customers the necessary cost efficiency and affordability. Our quotes are fair and include charges only for waste actually collected.
You can make use of our builders waste clearance in Haringey service at any time. Every construction project produces large quantities of junk that you would naturally want off your property as soon as possible. Get in touch with us now and we will make sure this is done properly and quickly. Our waste disposal experts are trustworthy and very responsible, so you will not have to worry about a thing when you have us by your side.
Full service coverage of Haringey
We are an efficient alternative to skip hire as we don't require any permits or licensing to use our clearance services. We are also an environmentally aware business and reuse and recycle as much items and materials as possible in order to reduce the volume of waste ending up in landfills. Customers will be provided with a valid waste transfer note upon request.
The London Borough of Haringey is situated in the north of the city. Haringey is classified as both Inner London and Outer London borough. Due to its administrative and geographical layout, Haringey shares borders with six other boroughs. Some of the better known landmarks and places of interest in Haringey are Bruce Castle and Alexandra Palace, also Jacksons Lane and the Highpoint I & II residential towers.
Over 25% of the territory of Haringey is occupied by open green spaces, including small district parks, Nature Reserve areas, and ancient woods, which include Highgate Woods, Queen's Wood, Coldfall Wood, Bluebell Wood and North Wood. The performing arts are also really big in Haringey – there are 14 theatres and performing arts centers on the territory of the borough at the present moment.