To conduct a proper and smooth rubbish removal you must plan each step of the project meticulously and follow your plan to the letter during the execution stage. On the other hand if you have never planned a waste disposal project before, why don't you play it safe and take advantage of our amazing trash clearance services?
Available to all private and business customers in Lewisham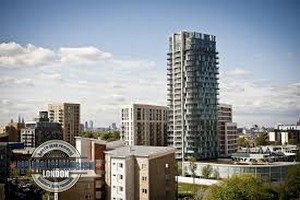 We are a professional rubbish removal company that has been in the waste collecting business for the better part of a decade. Throughout the years we have worked on both grand and small junk removals in Lewisham and as immodest as it sounds we have always managed to complete these projects in full accordance with the requirements of our clients. Even more we dare say that we are currently the only company in the area with a 100% completion ratio. To date we have never failed to complete a project because we are hard working and fully dedicated professionals that will stop at nothing in order to finish what we have started.
Please take into consideration that all our services are tailored in a pet-friendly manner. This means that if you own pets, they won't get harmed during the rubbish removal process. We have customized our services in such fashion because we are also proud pet owners and understand in full the stress and anxiety that pets experience when strangers are wondering and altering their known surroundings.
Get a waste clearance team in Lewisham
Don't be alarmed that our services may be out of your league because of the fact that they are tailored in a pet-friendly manner. In all honestly our services are the most affordable in Lewisham and this is why it is not a coincidence that we are known to be the company that provides the most cost effective junk removals in Lewisham.
Explore our company website in full for further information about our rubbish removal company and waste clearance services. Also don't be shy to call us if you have any question on your mind. We will not only answer to your questions but send you your personalized free quote as well.
Best rubbish disposal technicians in Lewisham, SE13
All junk removals in Lewisham, SE21 for which we are hired are organised and carried out by team of well-trained, hard-working and seasoned rubbish disposal technicians. We have handpicked every single one of our workers because we strongly believe in the saying that a company is only as good as its employees. Know that our garbage collection specialists will handle your waste clearance admirable regardless of its scale, complexity and rigour. In many ways it is because of our workers that we are known to be the best junk removal company in Lewisham.
Best equipped contractors in SE13 and SE21
We have invested heavily into the best garbage collection equipment and because of this we can conduct swiftly and smoothly demanding and complex junk removals in Lewisham, SE21, without any complications and setbacks. We have the policy of frequently upgrading our instruments because our primary objective is to provide to our clients top of the line services and the better our tools are, the better our rubbish removal options get.
To us it doesn't matter whether you need us to carry out a one-time project or to provide your contract junk removals in Lewisham, SE13, because we are fully prepared to cover all your needs. The only thing that you have to do is to tell us when and where you want our accomplished technicians to come and we will take care of the rest. Keep in mind that you can adjust the frequency of our contract garbage collections periodically, so that they are always in sync with your personal needs and agenda.
Quick and easy booking process
We operate with a flexible schedule that always has free slots for new jobs. Our agenda also allows us to accept Lewisham, SE21, junk removal projects on a short notice, so don't be hesitant to contact us without prior booking because we will gladly lend you a hand. We do carry out late night operations, which is why business owners favour to work with us, as we don't interrupt their daily affairs.
Our company is quartered in the London Borough of Lewisham. The borough lies in the southeastern parts of the English capital and is classified as an Inner London area. The main settlement of the borough is the town of Lewisham, however the seat of the Lewisham London Borough Council isn't located in the town but in the district of Catford. Currently the borough has a population of about 280,000 people which makes it one of London's most popular boroughs. The district of Crystal Palace is without a doubt the most famed district of the borough. The district is home to some of London's most prominent landmarks such as the Crystal Palace Triangle, the Crystal Palace Park which is one London's most visited and notable open spaces, the Crystal Palace Transmitter, Westow Park and Stambourne Woods. The presence of so many world famous landmarks has made the Borough of Lewisham one of London's most visited areas.
We operate throughout the district of Lewisham in the southeastern parts of London. The area is located at about six miles from the famous intersection of Charing Cross and is one of the city's 35 major centres. The district is linked to the other parts of London by the Lewisham Station. The transportation hub was opened in 1849 and is presently used an estimate of 20 million passengers annually.
The Broadway Theatre is arguably the most famous playhouse in the Borough of Lewisham. The entertainment venue was designed by Bradshaw Gass and Hope, and was opened in 1932. The theatre has two stages: Main Hall with a maximum capacity of 800 seats and Studio Hall with a maximum capacity of 100 spectators. The building that houses the playhouse is listed as a Grade II edifice.