It is a great responsibility to carry out waste removals in a whole borough, but judging from the positive feedback from our clients and our ever-expanding business, we think that we manage to do that properly.
If you are looking for a skip hire in Camden, we are definitely able to offer you the best alternative imaginable. Our skips come in different dimensions, and are very well maintained. We will provide you with a skip with a capacity best fitting your needs. We will deliver it to your property when you need it, and once it is filled, we will drive it to the nearest depot, where the junk will be disposed of and recycled.
The best waste clearance service in all of Camden
If you have been on the lookout for a reliable junk removals Camden based and operating contractor who is willing to take care of your needs and cover all your preferences and needs in a quick, efficient and satisfactory manner, we are the right people for you.
Our technicians have much experience carrying out junk removals in Camden. They service both domestic and commercial  clients, so no matter whether you are looking for help with regular and one off domestic rubbish removal services in Camden, or you need someone to take out the trash from your office on a daily basis, you can count on them. All members of our team are very experienced. They are also fully licensed and insured and know how to approach you project in an efficient, both in terms of results and of cost, manner.
Call for thorough rubbish removal available for all Camden residents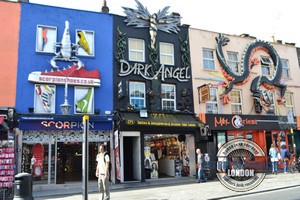 Call us today and tell us what you precise needs are. We maintain an around the clock customer support that can be accessed via phone or e-mail, so no matter what time of the day or night you will try to get in touch, you will have an experienced, knowledgeable and very polite member of our team on the other end of the line to discuss your needs and requirements with. After a thorough discussion on your project is carried out, we will proceed by tailoring an individual plan for your rubbish removal and book the right time and day for you to get the job done. Our technicians are going to come to your place precisely at the time we have arranged – not a minute too late or too early – and collect all the trash to be found on your property. After everything is loaded in one of our junk removal trucks, we are going to dispose of it in an appropriate manner – without any stress or strain on your part whatsoever. We truly offer the best junk disposal service that is imaginable. Call us today on the phone numbers provided here for booking and a free no obligation quote on your project. We are looking forward to the opportunity of being at your service.
Ask whoever you want – Camden is one of the best places in London. This borough is located to the north west of the City, has a very diverse population and a vibrant economy. With very well established administration and a strong community spirit, it is definitely one of the best places to live in the capital today. What is more, Camden is home to a large number of educational and other institutions, like Cancer Research UK, The British Museum, the Royal College of Surgeons, the Royal Academy of Dramatic Art, University College London, The British Library and the famous King's Cross Railway station among other things.
Landmarks like the Electric Ballroom – the center of alternative culture in London since the 1970s – and the Roundhouse – probably the most peculiar theatre and music venue in the capital today, being located in the building of a former locomotive roundabout, characterize the cultural scene of Camden in the best possible way. It is vibrant, colorful, and against the grid – just like many other things in the borough.