There are many people that consider booking professional waste clearance specialists to be an unnecessary spending, something you don't really need. They might point out that it is a waste of money, that it is a show of laziness on your end. However there is a large number of reasons to hire pros to help you out with your junk removal in South Tottenham. If you entrust the task to a professional clearance company like ours you will reap much more benefits than by slaving away your weekend to deal with old furniture or other household items. And it won't cost nearly as much as you might think.
Most convenient junk removal services in South Tottenham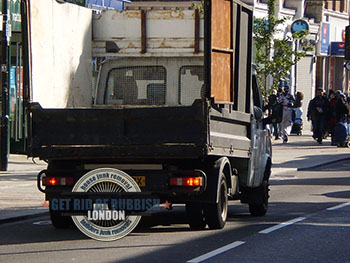 When you hire professionals you ensure the garbage removal will be finished within predetermined time frame, without any delays. Thus it will be easier to do your own timetable and both save a lot of time and be able to continue with your schedule with the least disruption. Plus we are prepared to send a team even on a weekend or holiday so your job or business does not have to suffer because of the junk clearance. And our service is flexible enough to leave the time and date up to the customers, so when you call just tell our representative when and your rubbish removal in South Hampton will begin at that exact time.
Another great advantage of using our services compared to handling the rubbish collection yourself is safety and health. You may not realise the number of things that can go wrong during a waste removal. Not only you can damage the premises or items which are not part of the clearance but you can actually hurt yourself. Bruises and other injuries during waste clearance are a common problem for untrained person. There is a proper way to handle big and heavy items or ones with odd shape. Our specialists are both experienced and trained enough to know how to approach any object regardless volume, shape or weight.
The Prices
What's included on them
·         Minimal Load – £50

·         1/3 Load – £80

·         ½ Load – £140

·         2/3 Load – £200

·         Full Load – £240

·         Collection of our waste

·         Disposal Charges

·         Recycling when applicable

·         Basic cleaning services
Deal with waste in the  eco-friendly way
And we can help you have the garbage recycled. Proper disposal of waste is important and we can easily separate all recyclable items making your junk removal in South Tottenham not only efficient but also eco-friendly. Usually above 1/5 of all waste collected during a garbage clearance is submitted for recycling.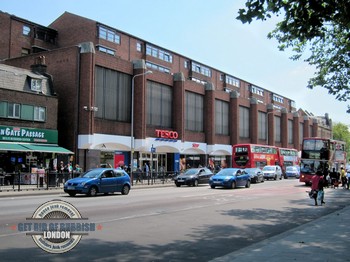 South Tottenham is not a separate district but just an area part of the London borough of Haringey. It spreads in two postcode districts – N15 and N17 and it's immediate neighbours are Stamford Hill to the south, Lee Valley to the east, Tottenham itself to the north and to the east sit both St Ann's and West Green. According to the Domesday Book there are a hamlet in the area owned by a farmer named Tota, thus the forming of the name "Tottenham" – Tota's ham. For a period this was one of the places in the London area with heist Jewish population, however in recent decades the affordable housing has attracted a number of immigrants, giving the area a very diverse and multicultural feel.