What's the best way to deal with household waste? Decisively, of course – trough one of our highly efficient junk removal services in Fortis Green. We have the necessary qualification, expertise and technical capacity to organise and carry out the removal and disposal of a wide variety of domestic waste ranging from small bits and pieces of clutter, to awkward/bulky objects, as well as:
Garage junk, basement rubbish, old tools and machinery;
Garden debris, green refuse, all sorts of backyard junk;
After builders rubbish, leftover/discarded construction supplies;
Old furniture, redundant white goods, single bulky/heavy items;
All other types of nonhazardous domestic waste;
Easy to book, flexible garbage removal services
If residents based in N10 are looking for something more large scale, then we have what you need. Our specialised junk removals in Fortis Green also include skip hire and house clearances. The skip hire service is flexible and convenient – there are no permits or waiting periods involved as we are fully licensed, registered and insured junk removal company in Fortis Green. The house clearance service is quick, safe and very efficient. Once completed, our clearance teams will even sweep out the premises before leaving.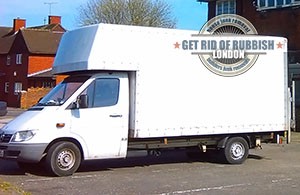 Sustainable (and responsible) means of waste disposal are very important to us, this is why we apply an extensive recycle and reuse program to all of our services as to ensure rubbish we collect ends up where it should. We have permits for using all London junk depots where recyclables and salvageable waste is deposited for further processing. We will provide waste transfer notes back to customers upon request.
Cost wise, our professional rubbish removals in Fortis Green are the best thing that happened to your household budget. We will not cost you silly money as we stick to customised pricing and only charge for rubbish we actually remove. For more accurate price estimate, we can come out to you for a job viewing / onsite quotation.
We aim to provide customer-centred services which cover all requirements, because of this we:
Ensure safe and efficient servicing through employing qualified and experienced waste management technicians;
Maintain punctual and reliable customer support via phone and email available twenty four seven;
Keep high availability during all days of the week as to easily accommodate last minute bookings and late night operations;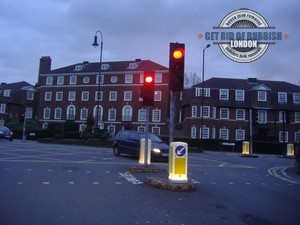 Fortis Green is usually referred to as a pleasant and leafy residential suburb of North London. However, many people simply consider it to be the southwest corner of Muswell Hill. Fortis Green formed along what was to become Fortis Green Road. At the time, there was no road, but just a track across Hornsey Common. This was the situation until the early nineteenth century. Not long after, the common began being sold off in individual fields for private development. This was the first notable expansion and development of the village. First proper construction efforts in the district date back to eighteen thirty five when two brothers built Italianate villas here. The first housing estate (built on a field near the villas) was called Harwell Estate. Construction took a few decades to complete – although the building site was a bit of an eyesore due to its infrastructural inconsistencies, the overall result was rather pleasing in terms of architecture and layout.