Give us a call if you don't want to spend your entire weekend removing rubbish from your home or office. We are a professional and fully licensed waste disposal company that provides waste collection services of the highest standard. In fact our services are so good that people from the surroundings areas come to seek our services.
But before we continue with the introduction of our garbage removal company we want to take our time to thank you for your interest towards us. We are a company that values its clients greatly and always treats them as friends. We have a friendly client approach because we understand in full that without our clients we wouldn't be the successful company that we are today and more importantly that we wouldn't be able to earn our livelihoods and provide for our families.
There are instances when the entire property contents have to go – for such occasions we offer a specialised house clearance service to all customers in Sutton. All duties to do with the service will be done by specially trained and qualified clearance teams. There will be no risk of property damage or personal injury as our crews are diligent, well-organised and highly skilled. They will have the place stripped of its contents in a matter of hours. We will even sweep out the premises before leaving so you have one less thing to worry about. The house clearance service is fully comprehensive and delivers genuine value for money.
Fastest way to dispose of garbage in Sutton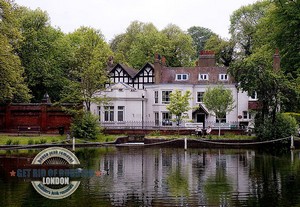 To our knowledge we are the only junk removal company in Merton that has the necessary tools to handle all types of waste collection projects excluding toxic and chemical rubbish removals. So if you are looking for a company that provides the entire gamut of junk removals in Sutton, look no more as we are the company that you have been searching for.
If you are wondering what makes us better than the other rubbish removal companies that operate in the area the answers are several and are:
1.     We are the only company in the area with a 100% completion ratio
2.     We always find a way to finish even the most complicated junk collection projects because we are professionals that are willing to walk the extra mile and work round the clock if necessary.
3.     We don't work with a fixed pricelist. Instead we base our fees on the individual specs of each projects for which we are hired.
Sutton's best and most affordable waste removals
We welcome you to call us if you wish to obtain supplementary information about our company and rubbish removal services. One of our polite and friendly employees will not only provide you the information that you seek but answer to all your questions and send you your free quote. Once you speak with our employees you will be more than convinces that we are indeed the company that provides the best junk removals in Sutton.
Rubbish removals in Sutton for your business
We offer junk removals in Sutton covering services that would be perfect for your business. No matter whether you are working from a small office or a large commercial space, you probably produce a lot of junk, and our expert waste clearance specialists will gladly come get you rid of it in a quick, efficient and affordable manner. Naturally, it will be done after business hours, so that no disturbances to your work process occur at any point. Do your business good and let us handling its waste clearance needs.
We are based in the south London Borough of Sutton. The borough is classified as an Outer London borough and has an estimate population of 190.000 people. The borough is home to numerous well-known landmarks including the Charles Cryer Theatre, the Secombe Theatre, the Sutton Library, Carew Manor, the Honeywood Museum, the BedZED complex and many, many more. Sutton is home to a total of 147 Grade II building, one Grade I building, four Grade B building and six Grade C buildings. The borough is also home to several noted educational facilities such as Sutton College of Learning Adults, Saint Philomena's School, Wilson's School, Stanley Park High School and the Overton Grange School. Throughout the years numerous notable people such as Kim Acourt, Les Gray, Dave Mount, Ruth Kelly and more have lived in the borough.
Sutton is a borough in the southwest of the capital, part of Outer London. Originating from Old English, the borough's name translates to 'southern farmstead'. Schools in Sutton have some of the highest exam/test scores in the country. Generally, Sutton is considered a good living part of the city for families and singles alike. Sutton has the highest percentage of land occupied by gardens in the whole of England.