We have been the leading contractor specializing in junk removals in Hackney in the past several years and we are glad to say that whatever your need related to rubbish removal and waste collection in the borough are, we would be able to provide you with a reliable and quite efficient solution to all of them.
As a junk removal company, we are well acquainted with all the proper ways of garbage disposal and the methods that should be employed in order to successfully complete any project, no matter whether it is a one off or a regular job, or what its scale is.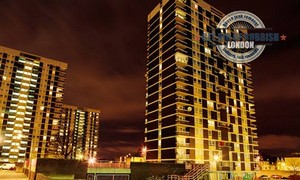 In order to stay up to date with all the current trends of the industry, all junk removals in Hackney that are hired for are carried out in a thoroughly environment responsible way. That means once you get us to work by your side, you can count on us to come collect the garbage accumulated on your property and then recycle all items that allow it. The rest will be disposed of in a way that fully adheres to the local authority's policies toward rubbish removal. What is equally important to you is that we are going to do the job in a timely fashion, without any hassle, stress or additional responsibilities on your part whatsoever, and on a competitive price that is considered in accordance to the specs of the individual job and your personal requirements.
Business customers throughout Hackney should take full advantage of our specialised office junk removals, also available for most other commercial establishments. We will expertly handle one-off or regular office junk removal requirements of our customers with minimum disruption to their daily business and commitments. Our waste removal teams will go about their duties with professional pace, precision and efficiency. Office junk removals are available for booking seven days a week. For extra convenience our waste removal teams can visit your office out of business hours. Cost efficiency and punctuality of our office junk removals is guaranteed.
Efficient junk collection and disposal in Hackney
Call us today if you need help with:
·         Regular household junk removals in Hackney.
·         Office waste disposal
·         Any one-off job, like removing old furniture, after construction debris etc.
We care about your comfort and peace of mind, that is why our licensed and extensively experienced experts are going to take care of all your needs by employing tested methods that have proven to lead to the best results imaginable.
Hackney residents, call to book your waste disposal today
You will not be left with much to do, once you decide to get us to be your rubbish removal company of choice in Hackney. The one thing that you should do in order to make your life a bit easier, more pleasant and one hundred percent free of garbage is to give us a call on the phones provided, or contact us via our online contact form, for booking and a free no obligation quote. We are looking forward to your call and being on your service.
Your home – a junk free zone
A rubbish clearance in Hackney from us is the perfect way to get rid of any sort of junk that has been accumulated on your property, both from ordinary domestic activities and on special occasion. We clear off rubbish piled after parties and holiday seasons, as well as after construction project etc. We know how to approach every specific job in a way that will produce optimal results, so don't worry about a thing – just ask our expert rubbish removalists and they will come up with the optimal solution to your problems.
The London Borough of Hackney, located to the north east of the City of London, is one of the most beautiful and well established residential communities in London, desired by many people as a place of residence because of its close proximity to both the City and Canary Wharf, where most of the commercial activities in London today are carried out. Hackney is characterized by both modern residential developments, and old Victorian and Edwardian architecture, especially in the territories near the famous Victoria Park. Actually, according to recent estimated, there are nearly 1300 listed buildings in Hackney up this moment.
Hackney is one of the boroughs to have retained its inner city character and appearance. As such one can see council housing estates sharing the street with gated communities. The vintage housing stock in Hackney is mostly of the Edwardian and Victorian period. There are twenty five conservation areas throughout Hackney with pockets of industrial heritage – remnants of the borough's manufacturing and production past.
Some of the most famous landmarks on the territory of Hackney are the Arcola Theatre, the community centre at Hoxton Hall, Shoreditch Town Hall, The Towers of Hackney and the contemporary art gallery the White Cube, all of which attract flocks of tourists on a daily basis, all year round.