Garage Junk Removal London
The garage is the one place in your property where most of the garbage piles up. It is quite normal, actually. People tend to put all their unnecessary belongings in the garage. This action results in unimaginable amounts of clutter that are pretty hard to clean. Fortunately Junk Removals London offers a very comprehensive Garage Junk Removal service that will help you accomplish the strenuous task of de-cluttering your garage in a very quick and efficient manner.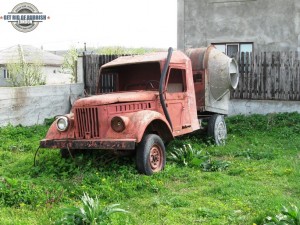 What we are going to do is send a team of fully equipped and very skilful garage rubbish removal technicians to your place at a time that we are going to arrange in advance in accordance your preferences. Our company provides junk removal services in London on a flexible schedule to suit each client's needs.
This means that you can book any time you like for your garage clearance. Our technicians will inspect the condition in your property and proceed to collect all garage waste, load it on one of our state of the art trucks and dispose of it in the best possible way. All items that you find unnecessary, as well as any rubbish, are going to be recycled. Our garage junk removal service is one hundred percent environment safe, which is yet another reason why you should choose our company.
Our trained and fully licensed experts have extensive experience clearing garages from all kinds of waste
They have thousands of successfully completed projects under their belts, and they have learned crucial things about the job from every single one of them. As with any other service from our comprehensive list, you can make use of our garage junk removal skills no matter where exactly in London your property is located. We service all urban and metropolitan areas, and we have teams stationed in all 35 major centers of London as identified in the London Plan. We know how to do a job right and what we guarantee is your utmost satisfaction on the best price possible.
The cost for your garage junk clearance will be calculated in accordance to the scale and the specifics of the job. The factors that are going to be considered are, among other things, the amount of garbage to be removed, the type of items and the methods of disposing that will be employed. In any case, our methods are highly efficient, so you will receive a very reasonable and affordable price.
You should choose Junk Removals London for clearing your garage because:
We are the best garage junk removalists in London.
We offer you 24/7 customer support.
We have a large fleet of modern junk removal vehicles.
We offer the best quality for price ration in town.
Do not hesitate to get in touch with us even for the smallest task you have. Getting it done by a professional team of rubbish removal technicians will ensure that the results achieved will be not only satisfactory, but up to all international quality standards.
Our garage Junk removal service will be perfect for getting the most out of your spring cleaning, end of tenancy cleaning or other full house cleaning project. It will save you time, energy and even money.
Get in touch with Junk Removals London customer support team in order to obtain a free no obligation quote, get an individual plan for your project tailored and book it with us. You can reach us either via the phones listed here, or through our easy to use online contact form – at any time of the day, any day of the week. We would be happy to be at your service.