As a seasoned rubbish removal company we know very well all the potential hiccups that can occur during the execution of a waste clearance projects. However as seasoned rubbish removal company we also know how to deal with these hiccups when they occur. So if you are facing a waste disposal project and you aren't sure that you will be able to see it through, play it safe and give us a call and we will happily help you.
Book a clearance team in Havering
We have been in the junk collecting business for numerous years and trust us when we say that we can quickly and easily handle any type of rubbish removal project. To us it doesn't matter whether you project is labor intensive or not, whether it is time sensitive or not, whether it is big or small because we have the necessary know-how to handle all types of projects. Even more we promise you that once we are done you will be more than happy with our services. Know that unlike most companies when we make a promise we deliver it with a capital D.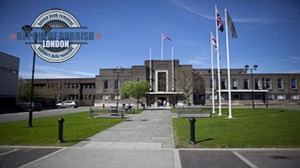 We have the necessary assets to remove all types of garbage from common everyday rubbish to construction and industrial trash. The only thing
that you have to do to benefit from our amazing junk removals in Havering is to call give us a call and tell us when you want us to come and remove the trash from your property.
Know that we work with affordable prices which are based on the individual specs of each project for which we are hired. This means that you won't have to break bank in order to hire us. In fact our prices are so affordable that people from the surrounding areas come to hire us for their rubbish removal projects.
If you continue exploring our company website you will learn more about:
Our rubbish removal company
Our waste collection services
The manner by which we handle the junk removals in Havering for which we are hired
Our contact details
How you can obtain your personalized free quote
Also while you are exploring our company website don't forget to go to the testimonials sub-page. There you will find numerous positive reviews in which our professionalism, competence and services are highly praised.
Our rubbish removal company is situated in the London Borough of Havering. The Borough of Havering is the easternmost borough of the English capital. The borough has a population of about 240,000 people and is indentified as an Outer London borough. The main settlement of the borough is the town Romford. Other well-known areas within the borough are Rainham, Upminster and Hornchurch. The borough is home to some of London's most noted theaters, two of which are the Brookside Theatre and Queen's Theatre. The latter was opened in 1975 and has a capacity of 500 spectators while the first was opened in 2012 and has a capacity of 140 seats.