Before you go all out in your efforts to get rid of junk and rubbish cluttering your home, take a moment to consider what our specialised range of junk removals in Bowes Park can do for you and your waste removal requirements. We can organise and provide residential customers in the N22 area with exceptional quality waste removal and disposal solutions at moderate prices. There will be no risk of costly delays, property damage or any other issues as we work with specially trained and qualified waste removal technicians who know their work inside out.
Clean and thorough removals of all types of domestic and commercial waste in Bowes Park
Since we have the right people working for us, as well as the necessary technical capacity, we are able to deal effectively with things like:
After builders junk, post renovation rubbish, leftover or discarded construction supplies, except for asbestos and asbestos containing materials;
Green refuse, garden rubbish, old gardening equipment and tools;
Garage junk, basement rubbish, general household clutter including those small bits and pieces which are such a nuisance to round up and get rid of;
Removal and disposal of awkward single items like old furniture pieces, heavy white goods etc.
Removal and disposal of redundant electronics and IT equipment as per WEEE Directive regulations;
Complete property clearances where the entire contents will be out of there in a matter of hours, and the place swept out upon completion;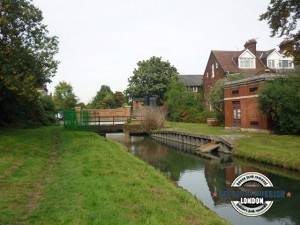 In addition to all that, our rubbish removals in Bowes Park also include specialised skip hire minus the high costs, permits and waiting periods.
Being a professional waste removal company, we understand the importance of sustainable, ecofriendly means of disposal. Because of this we recycle and reuse whatever salvageable items and materials we come across. We have permits for using all recycling depots and waste processing facilities in the city. To top it off, we use low emission waste removal vehicles on all jobs. Customers can request waste transfer notes.
Important additional information regarding our specialised junk removals:
We offer individually prepared quotes and custom tailored pricing for better cost efficiency and more value for money;
We maintain round the clock customer support over phone and email, available seven days a week;
We accommodate for last minute bookings and overnight service requests without any issues or hassle for customers;
Modern day Bowes Park is a mixture of Victorian and interwar period, terraced housing. Once, Bowes was a Norman manor, likely bearing the name of its master – John of the Bowes. Historic accounts support this, as there really was a person John de Acrubus who owned land in the district during the twelve hundreds. Two hundred year later, King Henry IV gave the manor to the dean and chapter of St Pauls Cathedral. One of the largest and most prosperous estates in the district was Bowes Farm –which survived all the way to the end of the eighteenth century. At the time St Pauls was no longer in ownership, the area belonged to the Ecclesiastical Commissioners who began breaking up the land and selling in small blocks for public use and construction of private properties.