Give us five to ten minutes of your time to explain to you why you should not conduct your junk clearance project on your own and hire professional services, instead. To begin with rubbish disposal can be quite a laborious and time consuming task. Even more, sometimes rubbish removal can become a nightmarish Experience that will not only consume your time and energy, but your money as well.
The second reason why you should use the services of a professional junk removal company in Tottenham is that by doing so you will be guaranteeing the successful completion of the job as professional waste removal experts have wider experience than you when it comes to such activities. By hiring a professional company you will also have gain instant access to top quality tools and vehicles which will drastically ameliorate the project's execution speed and quality.
Best rubbish collection contractor working in Tottenham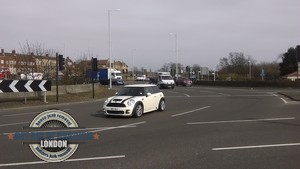 Having found us – the team that does the best rubbish removals in Tottenham, you don't have to waste any more time searching. We provide top level services in the area because we have been in the business for a very long time and because we are highly motivated professionals that enjoy what they do.
Know that we are the only company in the area that provides old furniture disposal as a standalone service. Be sure to give us a call if you're attic is full of old furnishing that has been collecting dust for a decade or more.
We also provide a wide array of specialized services that involved the clearance of:
Sanitary waste
Garage, basement and attic waste
Garden and landscaping waste
Industrial waste
Builders waste
Get in touch with us if you wish to get more information about our company and the manner by which we approach the junk removals in Tottenham we're hired to do. We will be happy to provide any information you want, answer to all your questions and last but not least send you your personalised free quote.
After builders clearance for Tottenham
We will remove any sort of after-builders waste that has been accumulated on your property with professionalism and punctuality that make us the perfect choice for the job. We will do the job promptly and with no delays, so that you can enjoy the results of your construction project sooner. The skip and the workforce is from us, you just sit back and relax while watching our licensed collectors at work. As with all our services, the after builders clearance options we offer are a hundred percent environment friendly.
We have established our company in the area of Tottenham. The area of Tottenham is part of the London Borough of Haringey and lies in the N15 and N17 postal code districts. The famous intersection of Charing Cross is situated at about eight miles from the area. Tottenham is home to numerous well-known landmarks. One of these landmarks is Bruce Castle. The castle is a manor house that dates back to the 16th century. Today the edifices is listed as a Grade I building and houses a local museum and the archives of the London Borough of Haringey. Broadwater Farm is another well-known landmark of the area. The estate house was built in 1967 and was the site of the Broadwater Farm Riot in 1985. Other noted landmarks of the area are All Hallows Church, Brook Street Chapel, High Cross, and St. Anns Church.
When talking about the important things related to Tottenham, we cannot miss to mention the famous local football club, the Tottenham Hotspurs. White Hart Lane is where the Spurs' home ground is. White Hart Lane is on Bill Nicholson Way, 748 High Road and has a capacity of  a little over 36 000 – which is usually filled.