Why go through the stress and hassle of having to organise and deal with your own domestic rubbish removal when qualified and reliable help is only a quick phone call away! We are a specialised junk removal company in Hampstead, servicing all residential customers in the NW3 area. We have the required expertise, technical capacity and manpower available to handle all types of domestic rubbish removals no matter how tough or complex the job. Use our versatile and inexpensive junk removals in Hampstead for disposal of things like:
General household waste (nonhazardous);
Small bits and pieces of clutter scattered in awkward spots of the property;
After builders junk and post renovation rubbish;
Discarded/leftover construction supplies (except for asbestos);
Garage junk and basement rubbish;
Disused tools, equipment and machinery (must be drained of oil & fuel prior to removal);
Old furniture, redundant appliances, bulky/awkward pieces of domestic rubbish;
Garden debris, green refuse, backyard junk;
Disused exterior/interior decorations and features;
All types of domestic WEEE waste;
Recyclables we collect like plastic, metal, glass, wood and paper are transported and deposited to specialised junk/waste management facilities for further processing. The company has permits for using all London junk depots.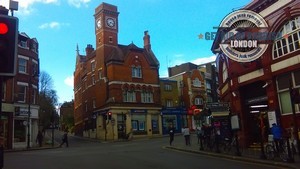 We cover large scale rubbish removal requirements of customers in NW3 through specialised service options like skip hire and house clearances. Neither service requires any permits or waiting periods.
Low-cost waste collection and disposal services in Hampstead, NW3
Our rubbish removals in Hampstead will not attract steep service costs as we stick to flexible pricing schemes and offer individually prepared quotes for a more accurate estimate. Onsite quotations/viewings can also be arranged for. There are no hidden fees or other such nonsense.
All work carried out by trained and experienced waste management teams who go about their duties with professional pace, precision and efficiency.
Removal of waste off the premises is done in specialised vehicles of the appropriate size and load capacity.
Customers receive punctual and reliable assistance via phone and email available twenty four seven. We maintain high availability during all days and easily accommodate for last minute bookings and overnight service requests.
Hampstead, also called Hampstead Village is a London suburb, situated six kilometres northeast of Charing Cross. The district is well-known for a number of things. Geographically, there is Hampstead Heath – a large, green open space featuring hills and some of the most expensive homes in the city. Stats show that Hampstead has the most number of per capita millionaires anywhere in London. Generally though, Hampstead is also popular for intellectual, artistic, musical and literary associations. Hampstead is an old settlement with long spanning history, going back to the eighth century AD – nearly two centuries before compilation of the Doomsday Book. Actual development and urbanisation of the village settlement came after the sixteen hundreds though. Things took off for Hampstead during the seventeen hundreds as the apparent qualities and medicinal properties of the local wells were widely advertised to Londoners. Hampstead Wells Spa Resort was the result, however it was overshadowed by other spa resorts appearing throughout the city at the time. Hampstead is home to a large number of cultural and historical places of interest. French expats an French homeowners are showing growing interest toward living in Hampstead.