Domestic junk removal is a dreaded chore for many people, which is perfectly understandable as this chore takes lots of time, effort and resources. Having said this, junk and rubbish have no place in your home, and must be given the boot. The easiest and most efficient way to make it happen is to use one or more of our specialised junk removal services in Dartmouth Park. Since we want to make more households part of a better service experience, our waste management options are also available to all residential customers in the NW5 area.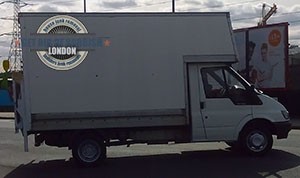 We aim to make our rubbish removals in Dartmouth Park a sustainable and ecofriendly waste disposal solution and because of this we have permits for using all recycling and waste processing depots in London. There we deposit all recyclables like plastic, metal, paper, glass and wood where they are turned into useful raw materials. Non-useful waste is incinerated in controlled conditions to create heat and energy for homes and businesses – not the best option, but it beats landfill by a mile. Last but not least, items and goods in decent working order are given to charities from where they reach people in need.
A long list of rubbish removal options
Since we are licensed, registered and insured junk removal company in Dartmouth Park and have extensive service experience, we offer a wide range of versatile and inexpensive service options such as:
Comprehensive property clearances;
Specialised skip hire service;
Removal of garage junk and basement rubbish;
Removal of garden debris, green refuse and backyard junk;
Removal of after builders rubbish and discarded construction materials;
Removal of single odd items like old furniture and bulky appliances;
Removal of domestic WEEE waste;
Removal of all types of general nonhazardous domestic rubbish;
Our domestic junk removals in Dartmouth Park provide customers with unmatched efficiency, convenience and affordability, here are some key points to consider:
Flexible pricing, individually prepared quotes (also onsite) and no hidden fees;
Waste collected from anywhere on the premises, including hard to reach spots;
Convenient booking hours and round the clock customer assistance via phone and email;
No-fuss accommodation of last minute bookings and late night operations;
Work carried out by specially trained and qualified waste management teams;
Waste removed off the property in purpose-built junk removal vehicles;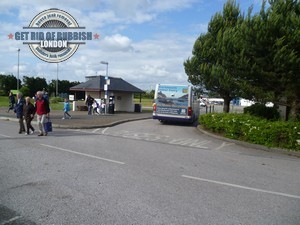 Darthmouth Park comprises of a number of well-built and well-maintained Victorian era residential estates. Before becoming an impressive and sought after Victorian suburb, Dartmouth Park Hill (as it was known back then) was just a stop on mucky track which ran through a densely forested area. Later on, the forest and the land became property of The Earls of Dartmouth who first initiated urban development and construction of many grand homes in the district. The best houses were situated along Grove Terrace and many of them were already completed in the late seventeen hundreds. During the first half of the nineteenth century, even grander homes began appearing on the peripheral roads of Dartmouth Park. Urban expansion and building of terraced, luxurious homes continued well through the nineteenth century and Dartmouth Park was growing into a desirable suburb, with one portion of it being slightly more affordable in terms of housing.