Got all sorts of junk and rubbish to get rid of at home? Take a moment to consider our range of professional grade junk removal services in Fitzrovia before rolling up the sleeves and dealing with everything on your own. We have the expertise, capacity and manpower to be of genuine assistance to you as we deal with basically all types of domestic rubbish removals in the W1 area. We have years of relevant industry experience and will be more than capable to organise, carry out and complete your domestic junk removal with professional pace, precision and efficiency.
So how does it all work?
First of all (and if required) we come out to you for a preliminary job viewing. The viewing is also an onsite quotation. An onsite quotation will help us estimate the service more accurately and offer you the best possible price as per your requirements.
Our junk removals in Fitzrovia are fair priced services which deliver genuine value for money. We quote each customer individually and offer flexible pricing.
Regular and one-off junk removal services in Fitzrovia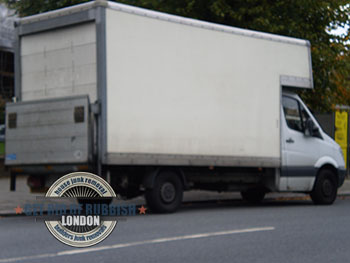 We schedule the removal for a suitable time and day of the week in order to avoid any disruptions to your daily/weekly agenda. We ensure quick loading times and avoid any delays through having everything handled by well organised waste management teams. Our waste removal technicians are qualified and experienced professionals who know their work inside out. There will be no risk of property damage or personal injury.
The company holds permits for using all London junk depots where we deposit all recyclables such as plastic, paper, wood, metal and glass for further processing. Sustainable and responsible means of waste disposal are very important to us.
Hire a skip – de-clutter your home
If customers require a more large scale service option than our specialised skip hire is an excellent alternative to our rubbish removals in Fitzrovia. We operate different sized skips, and do not require any permits or licensing from customers as we are fully licensed, registered and insured junk removal company in Fitzrovia.
For instances where everything has to go, what you need is our top to bottom house clearance service. We will strip the place back to bare walls within a matter of hours, and without risk of damage to premises or the contents being removed. Our diligent and well organised clearance teams will sweep out the place after completing the job.
Our customers receive round the clock support via phone and email, flexible booking hours and no-fuss accommodation of last minute bookings and overnight service requests.
Use our junk removal services in W1 for removal and disposal of:
General household junk and rubbish;
After builders rubbish;
Garage and basement junk;
Garden debris, green refuse;
Old furniture and appliances;
Domestic WEEE waste;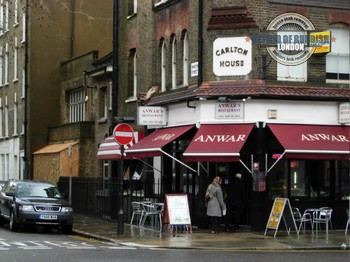 Fitzrovia takes its name from the area's main developer Charles Fitzroy. He was lord of the manor of Tottenhall circa seventeen fifty. Although Fitzrovia sustained some serious bombing damage during WWII, essential features like Fitzrovia Square still survive in their original form, following extensive restoration of course. Charles Fitzroy intended his suburb for the wealthy, high classes but they migrated to Mayfair and Belgravia instead. In result, the selection of aristocratic houses was split into workshops, studios, and individual flats and rooms for rent. By the end of the eighteenth century, Fitzrovia was populated by French migrants who established the suburb as a centre of international furniture trade.