If you want only the best for the value of your money, but more importantly – to get all your needs covered in the best possible way, there is just one thing that you can do – get us to take care of your junk removals in Orpington.
No other company can bring to the table what we can – a team of experts in the field, who are fully equipped and extensively experienced,  a fleet of trucks and skips suitable for projects both big and small, a flexible schedule with high availability and some of the most competitive prices rubbish removals in Orpington come on. Local residents know us as the most reliable and responsible contractor they can count on, and there are many good reasons for that.
Large and small scale waste removal and disposal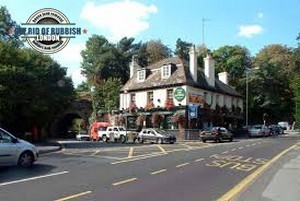 Do not hesitate to get in touch with us at any time when you need our help and opinion on your waste clearance needs. We are going to consult you about the optimal solution to your problems and proceed by tailoring an individual plan for your project that is going to cover them. What we can assure you is that we work both quickly and efficiently, and you will not have to go through any hassle or stress whatsoever during the time your clearance is being taken care of.
At our company we have permissions for all London depots, which enable us to carry out waste disposals properly and quickly. Needless to say, recycling is part of our junk removal services in Orpington, because we try to maintain our operations as environmentally responsible as possible.
You can request a free no obligation quote from our helpful customer support at any time. Do that either over the phone or by sending us an email. You will be able to consider your budget properly in advance and see for yourself and we work on pretty competitive prices indeed. Do not hesitate to call around the clock for booking and obtaining your free no obligation quote. We are going to take care of everything else for you and do it in the best possible way.
Orpington is in the BR5 and BR6 postcode districts of the London Borough of Bromley. We service them both. While our technicians are at work you can either sit back and relax or go out and explore this really beautiful part of South East London. There is evidence that people lived on the territory of Orpington as early as the Stone Age. Today the district is known as one of the major retail and shopping centers of Bromely, so even if everything else fails, you can still go to the High Street and spend some quality time there. The Medieval hall house known as the Priory is definitely one of the best known local features. Tim Archer, Kevin Bishop, pianist Pamela Harrison, comedy writer David Nobbs and a number of other pretty notable names are the pride of the local community of which  they are all part of.