As a seasoned junk disposal twam we know very well how time consuming and labour intensive some rubbish clearance projects can be. So why don't you save yourself from all the struggles that are involved in such a project and have us handle the project for you while you are spending your time in a more pleasing manner.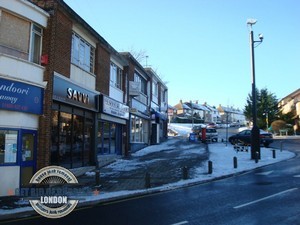 We have been in the waste removal business for the better part of a decade and trust us when we say that there isn't a type of junk removal in St. Paul's Cray that we cannot handle. A testament to this claim is the fact that we are the sole company in the area with a 100% completion ratio. We have been able to maintain it by working tirelessly and by always being ready to out extra effort in order to complete a job accordingly.
Large volume and construction waste removal
If you have a large quantity of junk and you are worried that it may take us days to clear it from your property, don't be because we are extremely well-known for our high loading speeds. We use top notch loading tools and therefore we are able to quickly and swiftly load any volume of rubbish into our vehicles. So even if you are facing a large scale rubbish removal in St. Paul's Cray don't be hesitant to call us because we promise you that we will finish the job more quickly than any other company that operates in the area.
Take into account that we provide excellent skip hire services. Our skips range from small (2 cubic yard) to mid-size (7.3 cubic yards) to extra large (14 cubic yards). If you wish to learn more about our selection of skips – contact us during work hours and one of our employees will happily provide you all the information that you seek. Know that we rent out our skips that affordable prices so don't worry that you may have to break bank in order to rent one or several of our skips.
Also don't be shy to call us if you wish to ask us any questions about the manner by which we handle the junk removals in St. Paul's Cray for which we are hired. Once again our employees will provide you all the information that you want and more importantly send you your personalized free quote so that you can see for yourself that we don't just talk the talk but walk the walk as well.
We are based in the South East London area of St. Paul's Cray. The area is part of the BR5 postal code district and lies in the Borough of Bromley. The area is classified as a residential area and is mainly inhabited by commuters who work in the other areas of the English capital. Despite being a residential area, St. Paul's Cray has its own retail area where several public houses, independent shops and galleries are situated. The area is connected to the other parts of London via several bus routes that pass through it.