Most households would sooner or later have to deal with rubbish removal as occupation over a period of time tends to accumulate a decent amount of junk. Domestic junk takes up valuable living space therefore it should be removed and disposed of accordingly, and this is where we come in! We specialise in efficient removal and responsible disposal of all kinds of nonhazardous domestic waste. Our versatile and inexpensive junk removal services in Downe cover everything from collection to recycling and provision of waste transfer notes. Residential customers in the BR6 area can turn to us for collection and removal of:
General household waste, including small bits and pieces of clutter scattered in hard to reach places like basements and attics;
Garden debris, green refuse, discarded garden decorations as well as

backyard junk of all shapes and sizes

;
Garage and basement junk, including old or damaged tools, equipment and machinery – such items must be drained of any remaining fuel and oil prior to removal and disposal;
After builders and post renovation junk, unwanted interior features and decorations, leftover or discarded construction supplies, except for asbestos and asbestos containing materials;

Single odd items

which are a real problem to remove, like for instance bulky white goods, old furniture pieces etc.
Redundant electronics, old IT equipment – dismantled and disposed of as per WEEE Directive regulations;
Our junk removals in Downe also include more elaborate service options like specialised skip hire – the service is moderately priced and highly convenient, there are no permits of waiting periods involved.
De-clutter your home in Downe
We can also organise for comprehensive house clearances and have the place stripped back to bare walls in a matter of hours and without any risk of damage or excess costs for that matter. Our diligent and well organised clearance teams will even sweep out the premises after finishing the job.
If customers are looking for sustainable and ecofriendly waste management options, once again we are the people you need. Since we are a licensed and qualified junk removal company in Downe, we work closely with all waste processing depots in the city and implement an extensive recycle and reuse program, aiming to reduce the amount of waste ending up in landfills, even if just by little.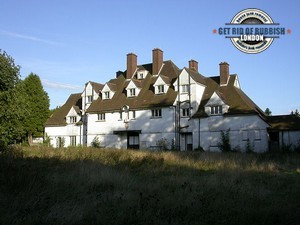 Our rubbish removals in Downe will deliver the necessary cost efficiency and affordability in all cases. We quote each customer individually, we offer customised pricing, and only charge for rubbish we actually remove.
Services are booked for all days of the week, under flexible hours, including late night operations. Customers receive round the clock assistance via phone and email.
The best garden clearance solutions in Downe
Call us today for a very efficient and affordable garden clearance in Downe service that will be up to all your expectations and needs. Our specialists will make sure your garden looks at its best by removing all sorts of junk from the premises – from dead plants to unnecessary items that are just piling around. We work with tested methods and offer comprehensive solutions to even the largest of projects. In addition, our helpful and very polite technicians will not only remove the junk, but also provide you with some useful tips, such as about garden maintenance, compost building etc.
Downe is usually described as a country village-like settlement, of extreme quietness and rusticity. First recorded in the twelve hundreds, the area's name was spelt Down, though later on the local post office asked people to put an 'e' at the end of Down, so that addresses would not be mixed up with other places. Downe was a scattered village of weatherboard cottages, with its own church sitting there since the early twelve hundreds. Charles Darwin and is family were some of the notable local residents, they resided at Down House – officially a museum since nineteen thirty. The area remained agricultural and supplied London with fruit and veggies all the way to the end of the nineteenth century. The rural appeal of the village attracted many cyclists and walkers during the decades.
By far the most famous resident of Downe in history is no other but Charles Darwin. The father of the Theory of Evolution moved here in 1842 and lived in the same house until his death in 1842. Most of his contributions to science have been conceived here.