Renovations and remodelling projects, house refurbishments etc. are cases in which property owners are usually left with lots of junk, rubbish, discarded items and debris to dispose of. This could be hard work, and will more than likely take a fair bit of time and resources. The more manageable and efficient way to deal with the situation is to use specialised waste removal services, like our flexible and affordable junk removals in Bickley. Our waste removal and disposal options are available to all domestic customers in the BR3 area seven days a week including Sundays and public holidays.
Eco-friendly junk removal anywhere in Bickley
Our rubbish removals in Bickley cover the removal and disposal of a wide variety of household waste such as garden rubbish and green refuse, garage junk, basement and attic clutter, general household rubbish, after builders and post renovation rubbish, leftover or discarded construction supplies etc.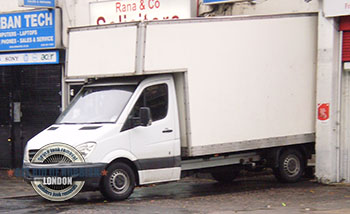 Some of the more specific removal and disposal options we have on offer cover dismantling and disposal of redundant electronics as per WEEE Directive regulations, removal and disposal of single items like old furniture, bulky white goods etc.
In addition, we can organise for complete house clearance for instances where everything has to go. The clearance will be completed within the shortest time possible, without risk of damage to the premises itself. Our clearance teams will sweep out the place before leaving.
In cases where customers require specialised skip hire, we will organise for an appropriately sized skip to be delivered and then removed from the property whenever and however customers require.
Recycle, don't dispose
We come across lots of salvageable items and recyclables in our day to day work. Items, goods and appliances in decent working order are given to charities from where they reach people in need. We transport all plastic, paper, glass and metal refuse to specialised recycling facilities for further processing – we have permits for using all waste processing and treatment depots in London.
Additional information regarding our junk removal services in Bickley:
Services provided by fully licensed, qualified and insured company (that's us);
Work carried out by trained and equipped waste removal technicians;
Access to punctual and attentive round the clock customer support via phone and email;
Custom pricing, individually prepared quotes, no hidden fees;
Job viewings and onsite quotations can be arranged for;
Flexible booking hours, including late night services and last minute bookings;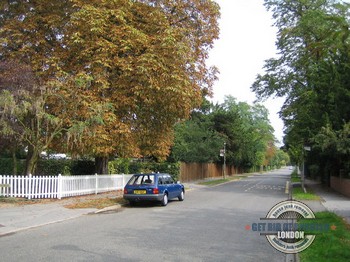 Bickley is considered one of the richest suburbs of the British capital. Particularly known for its large and expensive residential properties, Bickley concentrates a wealth of exclusive housing stock along Oldfield Rd, Southborough Rd, Page Heath Ln as wells Blackbrook Ln. Perhaps the wealthiest zone within this otherwise wealthy suburb is Bickley Park itself. The Bickley estate or manor from which the suburb originated belonged to a wealthy noble family. Head of the family – John Wells was mainly engaged in shipbuilding, but for many years he was also director of the Greenwich Hospital. Bickley has been home to many notable residents through the years, including famous architects and persons of the arts.