Domestic rubbish removal and disposal shouldn't have to cost you a pretty penny, and it shouldn't be the cause of unnecessary hassles either. Since we have made it our business to provide residential customers in the KT9 with affordable and highly efficient rubbish removal and disposal solutions, we believe to the right service provider for you.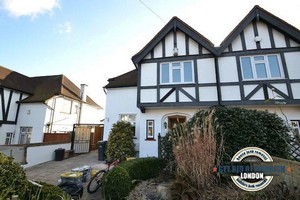 Our specialised junk removals in Chessington deliver an unrivalled combination of cost efficiency and coverage. We will expertly handle the collection and disposal of:
All types of general (nonhazardous) domestic waste

, including those small bits and pieces of clutter;
After builders rubbish, post renovation junk also leftover or discarded construction supplies, except for asbestos and asbestos containing materials;
Garden rubbish and green refuse of all shapes and sizes;
Garage junk like

old machinery, tools and equipment

, also basement and attic rubbish;
Old furniture, heavy appliances, single odd items;
Redundant household electronics and old IT equipment – dismantled and disposed of as per WEEE Directive regulations;
Our junk removal services in Chessington also include specialised options like top to bottom property clearances and cost effective skip hire.
All work is carried out by teams of specially trained and qualified clearance technicians who go about their duties with professional pace, precision and efficiency.
Transportation of collected waste off the property will be done in purpose-built rubbish removal vehicles of the appropriate size and load capacity.
Recyclables and salvageable waste material are transported for processing by the relevant junk depots. We have permits for using all recycling depots in London, and will return valid waste transfer notes to customers if requested.
We ensure fast loadings times and will avoid delays at all cost. However we don't rush things so there will be no risk of property damage or personal injury.
Best rates for garbage clearance and disposal in KT9
Our domestic rubbish removals in Chessington are competitively priced and will not be a problem for customers' budget. There are no hidden fees or unmentioned charges. We offer onsite quotations and flexible pricing for extra cost efficiency.
Our customers have access to attentive and reliable support over phone and email, available twenty four seven.
We maintain flexible booking hours and high availability during all days. Late night service requests and last minute bookings welcome.
At the moment, Chessington is a densely populated, heavily urbanised suburb, with most of the local developments dating back to the nineteen fifties. Chessington is also home to London's only theme park. Chessington is one of the older districts of the capital as it was mentioned in the Doomsday Book of ten eighty six, though under its Saxon / Old English name. The district saw the completion of its first local church in the late eleven hundreds. Chessington House was the first manor in the area, dating back to the early sixteenth century. After seventeen fifty, Chessington House was home to famous play writer Samuel Crisp. During the eighteen hundreds, both Chessington House and St Mary's Church underwent extensive renovation and reconstruction. Large scale construction of private and municipal housing in Chessington began in the nineteen twenties.