If you don't feel like getting your hands dirty with messy and frustrating junk removal and disposal at home (which is perfectly understandable), then perhaps you will appreciate the extensive coverage and efficiency of our household rubbish removals in Coombe. The range of domestic waste removal services we offer deals effectively with all kinds of nonhazardous domestic rubbish and junk such as garden debris, green refuse, backyard junk, after builders rubbish, leftover or discarded building materials (no asbestos), single odd items, bulky white goods, old furniture pieces, garage rubbish, basement junk, old/damaged tools, equipment and machinery, redundant electronics and IT equipment (WEEE Directive waste).
Additional service options, which are also available to customers in the KT2 area, include comprehensive property clearances and flexible skip hire, both at excellent prices.
All work relating to the removal and disposal of waste off your property will be done by qualified and experienced technicians, fully equipped for the task at hand. In order to have everything wrapped up and ready for removal, without delays we maintain a fleet of specially equipped waste removal vehicles of various sizes and load capacity.
Green and eco-friendly waste removal done in Coombe
Recycling and reuse of salvageable waste material is very important to us, thus we work closely with all recycling depots in London and deposit glass, metal, plastic, wood and paper for further processing. We will return valid waste transfer notes to customers upon request as we hold permits for using all waste treatment facilities in the city.
In our opinion, domestic waste management solutions have to be affordable and easily accessible by all households. Because of this we stick to a flexible pricing scheme applied to all of our junk removal services in Coombe. We quote each customer individually, onsite if necessary, and only charge for rubbish we actually collect.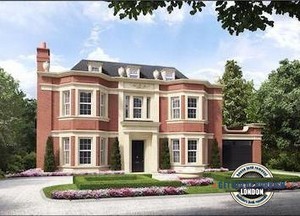 Our junk removals in Coombe are designed with flexibility and convenience in mind. Customers receive round the clock support via phone and email, seven days a week. Also, convenient booking hours and no-fuss accommodation of late night operations and last minute service requests.
We work with all garbage and recycling depots in London
We have the manpower to easily and swiftly handle large scale and complex rubbish removal projects. We have also provided to our waste clearance technicians the finest instruments because we sincerely believe that the better our tools are the better services we will be able to provide to our clients. With the aid of our equipment we are able to collect all types of nonhazardous rubbish. We are also licensed to work with all garbage depots in the city, including recycling facilities. Last but not least we have insured our services because we want you to have the peace of mind that you are working with a company that has thought about everything.
Coombe in Kingston Upon Thames, is a luscious green suburb full of pristine green open spaces and lovely riverside parks and scenery. Amongst the parks, there are a number of picturesque golf courses. Archaeological finds indicate that Coombe was inhabited as early as the Bronze Age, though the settlement was more of a camp rather than a village. After that, the Romans took over the district. First official mentioning of Coombe is in the Doomsday Book of ten eighty six. Coombe was also the site of one of the first properly working water supplies in the city. In the sixteenth century, a well in Coombe provided water for Hampton Court, which was done by a connecting pipeline which still exists today, though it is no longer in use. Development in Coombe took off in the nineteenth century, when its popularity amongst trendy Londoners grew as Coombe was considered a semirural retreat where many grand homes were built. The man responsible for most of the fashionable developments in Coombe was the father of writer John Galsworthy.
Warren House is arguably the most notable landmark of Coombe. The edifice was constructed during the 1860s for the reputed English banker Hugh Hammersley. During the mid-1880s the house was the subject of an expansion project which was supervised by well-known British architect George Devey.