Don't bother with doing your own home clearance or junk removal when you have us to turn to! We specialise in all types of domestic junk removals in Berrylands and will be more than capable to handle the quick, safe and efficient removal of all rubbish and junk off your residential property.
The entire junk removal service will be a breeze, there will be no hassles or unnecessary fuss. Our specially trained and well organised clearance teams will visit your address in a suitable time and day of the week. Whatever junk you need to dispose of will be removed before you know it, and without any risk of damage to the premises itself.
A variety of rubbish removal services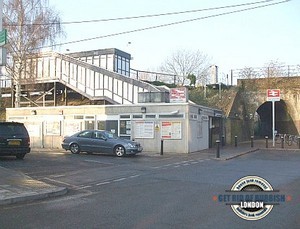 Unlike other similar service options, our domestic rubbish removals in Berrylands cover the collection and removal of waste from anywhere on the premises even tricky spots like attics and basements. Our licensing, expertise and technical capacity allows us to deal effectively and safely with:
All types of general household waste from large chunky things to small bits and pieces;
All types of post renovation rubbish and after builders junk (except for asbestos and asbestos containing materials);
All types of outdoor junk like unwanted garden features and decorations, backyard shed junk, garden waste and green refuse etc.
All types of garage rubbish, basement closet and attic junk etc.
Removal and disposal of single items like old furniture, white goods and many more;
Dismantling and disposal of IT equipment and electronics as per WEEE Directive;
In addition, our specialised junk removals in Berrylands and the test of the KT5 area also cover total property clearances and specialised skip hire. Both of these options will be made available to customers at very reasonable prices, and under convenient terms and conditions.
All recyclables as well as salvageable materials, goods and items will be segregated from general waste and redirected to the respective processing and treatment depots. We have valid permits for using all London recycling depots.
Some of the additional benefits of using our waste removal options include:
Services organised and provided by licensed and registered company (that's us);
All work carried out by qualified and fully equipped clearance teams;
Quick rubbish loading times, no costly delays or unexpected setbacks;
High availability, flexible booking hours, overnight and last minute bookings welcome;
Twenty four seven customer support and assistance via phone and email;
Custom pricing, individually prepared service quotes;
Berrylands is a built up district, occupying the eastern part of Surbiton. There are many theories as to where the name Berrylands originated, but the one with the most credibility behind it is that the word berry was an Old English variable of the word beorg, meaning barrow. This particular etymology is also supported by the officially recorded existence of la Bergh Manor in the eleventh century. For nearly five hundred years, Berrylands remained purely agricultural. There were only two major farms active in the area during this time, namely these were Berrylands Farm and Berry Lodge Farm. Urbanisation and development in the district began at the start of the twentieth century.