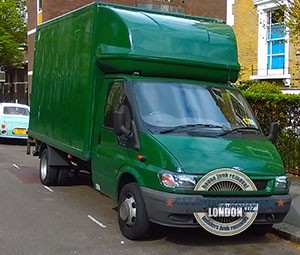 We are very well trained and experienced experts who truly care for your comfort and peace of mind. Actually, you will not be able to find a better prepared junk removal company in Ilford to meet the expectations and requirements you have for tackling your house clearance. We approach each project we have been asked for assistance with the same level of professionalism and care unmatched by anyone else in the industry. With us size does not matter – you will get the full service no matter whether your junk removal in Ilford is big or small, simple or complex. And the results achieved at the end of the job would be more than satisfactory – that we can guarantee you.
Reliable and licensed team of clearance experts in Ilford
In order to do all rubbish removals in Ilford we have been hired for properly and up to the best results possible, we employ all our skills and experience gained through years of hard work and dedication to the detail. Not only that, but we are going to bring in the full resources of our company – state of the art equipment, modern trucks and supplies that ensure we are prepared to face any challenge you have prepared for our licensed experts. Our flexible schedule and very helpful customer support, which is available at any time of the day and night come to further ensure your comfort. Provide us with information about your project and whether or not you have any specific requirements and we will make sure to tailor the best plan for approaching the problem. Not only that but we will also do that on the best price possible. Contact us today to request free no obligation quote and you will see that for yourself. You can reach us either on the phone numbers that you see listed here, or online by simply sending one e-mail describing your project. Booking with us is easy – and it makes your life afterward even easier, so do not miss your chance to do it.
Testimonials
Recently we have done a big renovation and wanted to get rid of a lot of outdated furniture and appliances. We did not know how we were supposed to dispose of those, but your men took care of everything for us, which was big help. Pleased by the service and would recommend it to a friend.
I had a pair of old tyres in the garage that I did not have the time to bring for recycling, so after a year of waiting for the right moment I just called you. I was pleased that your men came on the very same day and did not bother me with anything. Just took the tires, gave me the receipt and went to the depot to dispose of them.
We are the right people for you in case you are looking for professional help in the vicinity of IG1 Ilford in the London Borough of Redbridge. Our services cover the whole territory of the district, which has a very considerable population – somewhere around 200 000 residents for Ilford South and Ilford North combined. Ilford is also notable for being a very multi-cultural district, with large Muslim and Jewish communities, as well as representatives of the South Asian cultures including but not limited to Tamil, Gujarati, Hindi, Punjabi and Urdu. These facts cannot miss to reflect on life and culture in Ilford, which is among the most varied and interesting in East London as of this moment. If you are looking for traditional forms of entertainment in the district, you are going to find them in the Kenneth More theatre, which stages both professional and amateur productions since 1975 with the main purpose of serving the needs of the local community exclusively.