There is no need to put yourself through the stress and hassle of having to collect, remove and dispose of waste and rubbish accumulated at your property, when you can give us a call and enjoy five star waste removal solutions at excellent prices.
We provide residential customers with the best junk removal in Aldboroough Hatch. Our attention to detail, punctuality and cost efficiency have made us the preferred junk removal company throughout the IG2 area.
So, what sets us apart from the general average mass of waste removal companies out there?
First of all we are flexible and versatile, our junk removal services in Aldborough Hatch cover a wide range of removal and disposal requirements including but not limited to:
Removal and disposal of single items like heavy appliances, old furniture etc.
Complete house clearances at excellent prices;
Removal and disposal of garden/green waste;
Removal and disposal of electronics and IT equipment as per the WEEE Directive;
Removal and disposal of builders junk and renovation rubbish (no asbestos);
Removal and disposal of garage rubbish, basement and attic junk etc.
Our specialised rubbish removals in Aldborough Hatch will not cost you much, our pricing is moderate and our quotes fair and reflective. There will be no hidden fees or unmentioned additional charges. We only charge for what we actually collect.
Top rubbish disposal solutions
What other benefits do our junk removal services in Aldborough Hatch give to customers?
No licensing or permits required – we are an excellent alternative to council or private skip hire as we are fully licensed, qualified and insured;
We recycle all suitable materials – we hold permits with all waste processing depots in London;
We ensure fast loading times and timely job completions as we work with specially trained and qualified waste removal teams, our rubbish removal vehicles are low emission and of the necessary size and load capacity;
We maintain flexible booking hours and good short notice availability, overnight and evening clearance bookings are also available;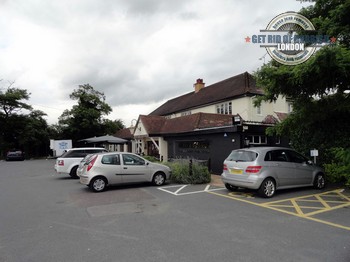 Our customers are covered by attentive, round the clock seven days a week support, available over phone and email. Viewings can be arranged for more specific waste removal jobs where accurate quoting is essential.
Aldborough Hatch is a semirural residential locality on the north side of the A12 highway.  The area's name probably refers to two things – Aldborough – the name of the family who built a hall there, and hatch (meaning a wicket gate) probably relating to the former gate to the Hainault Forest. In records and diaries, Aldborough Hall is described as a 'capital mansion situated in the forest'. At the time, Hainault Forest provided charcoal, and was also the grounds for frequent royal hunts. Before the heavy deforestation of the eighteen fifties, the locality consisted of four – five mansions, and a couple of farms, relatively close to one another. Since the government undertook the heavy deforestation, it compensated the locals with the construction of St Peter's Church. The church itself was built using stones from the old Westminster Bridge. Urban development and housing construction in the area took place in the nineteen twenties and thirties.