Dealing with domestic rubbish removal chores on your own is tricky business, and usually hard work. If you don't feel like investing your free time in such tedious and time consuming tasks then perhaps you will find our professional rubbish removals in Forestdale to be just the solution you need.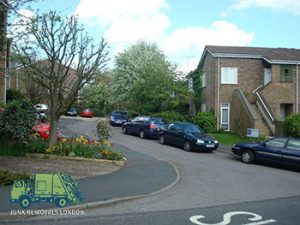 We specialise in the quick and safe removal and disposal of a wide variety of nonhazardous domestic waste, including but not limited to:
Small bits and pieces of clutter littering different areas of the property;
Garage junk, basement rubbish, old tools and machinery;
Garden debris, green waste, backyard junk of all shapes and sizes;
Old furniture, redundant appliances, awkward/bulky objects;
Damaged/old household electrics and electronics, IT equipment, all other WEEE waste;
Our professional junk removals in Forestdale, available for booking by all residential customers in CR0 are the inexpensive and cost efficient way to get rid of all that junk, without breaking the piggy bank! First of all we arrange for a preliminary viewing in order to quote you correctly and structure the removal in the most efficient and suitable way. We apply a flexible pricing policy to all junk removal services we offer, and only charge for rubbish we actually collect. There will be no hidden fees, or unmentioned additional charges.
Clean and eco-friendly junk removal and disposal in Forestdale
We consider ourselves to be an environmentally aware junk removal company in Forestdale as we are quite careful with our means of waste disposal. In order to prevent rubbish from ending up where it shouldn't, we implement an extensive recycle and reuse program for all salvageable waste material. We deposit recyclables to the respective treatment facilities for further processing. The company has permits for using all junk depots in London.
In addition to general purpose junk removal services Forestdale based domestic customers can also turn to us for efficient and affordable skip hire and/or comprehensive house clearances. Both options are well priced and provide full coverage of requirements.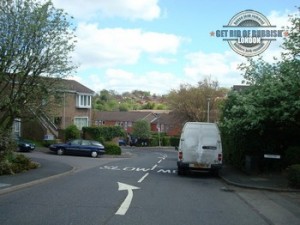 Important additional information you need to know about our rubbish removal services:
All work carried out by trained and qualified waste management technicians;
We maintain twenty four seven customer assistance via phone and email;
We ensure fast loading times and avoid any delays;
We accommodate for last minute bookings and late night operations;
Customers receive flexible booking hours during all days, no exceptions;
Forestdale started as a privately developed housing estate. The area is just a stone throw away from the first ever privately managed golf course, opened to public use in nineteen thirty two. Land assets in Forestdale were made available for private development by small holdings, the scheme was which started in the nineteen twenties and ran through to the nineteen sixties was mainly aimed at former servicemen of the BA. In the nineteen seventies, Forestdale housing estate was recognised through a number of engineering awards as three of the houses featured pioneering solar heating systems. Major improvements of public transport, namely the Croydon Tramlink, put in operation in the year two thousand, have made Forestdale more desirable to homebuyers. As expected, house prices in the area have also risen accordingly.