If you need to get rid of waste and rubbish littering your property's interior or exterior, then you should definitely turn to us as we can offer you access to the quickest, most efficient and safe junk removals in Addington, and the rest of the CR0 postal district.
Our general purpose and specialised junk removal services in Addington are the most affordable option at your disposal. First of all we adhere to a strict fair pricing and quoting policy – customers will only pay for what we actually collect. There will be no hidden fees or unmentioned additional charges. If necessary we will arrange for a preliminary job viewing in order to quote correctly and organise the waste removal in the most efficient and suitable way.
Our range of junk removals in Addington covers the collection, removal and disposal of all types of waste commonly found in residential properties, including but not limited to:
Garage junk, basement rubbish, shed rubbish etc.
Garden/green waste and other outdoor junk;
After builders junk and post renovation rubbish (apart from asbestos);
Complete home junk clearances;
Collection, removal and disposal of single items (appliances, old furniture etc.);
Licensed clearance team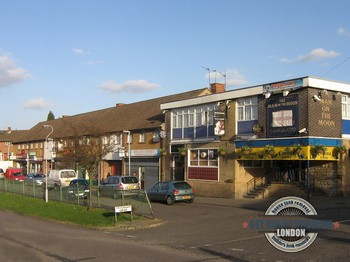 What else you need to know about our rubbish removals in Addington? Here are some key points to consider:
We are a perfect alternative to costly and time consuming skip hire – we maintain quick service times and organise for same day waste removal wherever possible;
No licensing or permits required to use our rubbish removals in CR0 postal area – we are fully licensed and qualified waste removal company;
We work closely with all London recycling depots – we have permits with all such facilities around the city;
We maintain good short notice availability, twenty four seven customer support available over phone and email;
Overnight and evening rubbish removal requested will be accommodated;
In addition we would like to point out that all items, goods and appliances in decent working order are given to charities where they are reconditioned and given to people in need. Removal and disposal of single items like bulky furniture pieces and heavy appliances are also available. We work with specially trained and qualified waste removal technicians.
Addington is a North Downs village close to South Croydon. The area's name refers to a Saxon landowner. Addington is mentioned in the Doomsday Book of ten eighty six, making it one of the older settlements to form Greater London. In the Doomsday Book, it is also indicated that Addington was actually ruled by King Henry the Eight's chef – Tezelin. Perhaps the most notable historic landmark in modern day Addington is Addington Palace. The Palace is a rather plain mansion, built in the seventeen hundreds. For the last two hundred odd years, Addington Palace had had many owners, from the bishops of Canterbury to the Red Cross. At the moment, the Palace is a country club featuring an excellent golf course. Addington has maintained its individuality and history separately from the much larger and more urbanised settlement of New Addington.