Whether you have general or specific waste removal requirements you can rely on us to have those handled adequately and efficiently, and with the due precision and attention. No matter how basic or complex your rubbish disposal needs, we got you covered with a range of excellent quality junk removals in Addiscombe. Our rubbish removals are available to all private customers in the CR0 postal district, seven days a week.
Best prices for junk removal solutions in Addiscombe, CR0
Cost-wise, our junk removal services in Addiscombe are a pleasant surprise for our customers and their budget. We only charge for what we actually collect, and we never burden our quotes and pricing with hidden fees or unmentioned additional charges. In order to provide customers with super-accurate quotes, we will come out for a prelim job viewing – this will also help us organise the collection and disposal of waste in the most suitable way.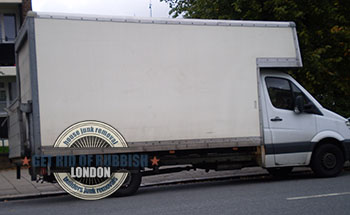 Technically, we are more than prepared to deal with your waste removal needs simply because we have all angles covered. We work with specially trained and qualified junk removal technicians who know their work inside out – they will ensure no risk of property damage or personal injury. The rubbish removal vehicles we use are technically sound, low emission, and of the necessary size and load capacity. We will ensure quick loading times and timely completion of the entire waste removal service.
Our rubbish removals in Addiscombe are flexible and versatile, you can call us out for the collection, removal and disposal of:
All types of garden/green waste;
All types of general household waste;
After builders junk and post renovation rubbish (excluding asbestos);
All types of garage junk, also shed, basement, closet and attic rubbish;
Complete house clearances can also be arranged for, at excellent prices;
Removal and disposal of single items like old furniture or bulky appliances;
Our junk removals in Addiscombe will provide customers with the necessary efficiency and convenience, having said this – our junk removal services are also specially designed solutions which aim to reduce to reduce the environmental toll of consumer society, here is how:
We recycle all plastics, metals, wood, paper and glass – we hold permits with all waste processing depots in London.
We give general household waste which cannot be recycled to specialised incinerators where it is burnt so it creates heat and energy for homes and businesses;
We provide items, goods and appliances in decent working order to charities from where they reach people in need;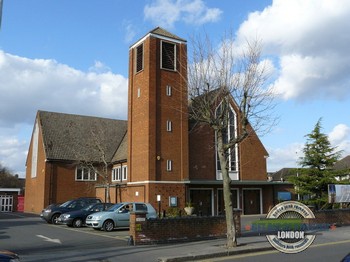 Additional information which customers need to be aware of:
No licensing or permits required to use our rubbish removals – excellent alternative to skip hire;
Short notice availability, same day removal wherever possible, evening and overnight jobs also available;
Customer support available over phone and email twenty four hours a day, seven days a week;
Addiscombe CR0 is populated by 16 883 people in accordance to the latest census (2011). The area, which lies some 9.1 miles away from Charing Cross is being served by a number of train stations, including the pretty busy East Croydon Station, while the Addiscombe railway station was demolished in 2001 after being out of use for several years.
Addiscombe is a Victorian and interwar extension of Croydon. Although Addiscombe takes its name from the same landowner who ruled over Addington, there is no record or mentioning of the name Addiscombe prior to the thirteenth century. One of the more notable architectural and historic landmarks in the suburb is Addiscombe Place. The grand mansion was built by William Draper in early seventeen hundreds. For a period of time, King George III was a frequent visitor to Addiscombe Place.