Dealing with domestic rubbish requirements on your own effort can be a bit of a challenge, even a problem at times as heavy pieces of junk or bulky unwanted items will not be easily navigated outside the property without risk of damage or even worse – personal injury. Instead of risking it, wouldn't it be better to have a team of qualified professionals handle the removal and disposal process for you in a safe, quick and efficient manner? If you think so, then our wide range of versatile and inexpensive junk removal services in Enfield Highway is exactly what you need. Being an experienced, licensed and insured junk removal company in Enfield Highway, we have the permits and qualification to offer our residential customers in the EN3 area access to:
General purpose domestic rubbish removals covering collection and disposal of all types of nonhazardous household waste, after builders and post renovation junk, leftover/discarded construction supplies, garden debris and green refuse, backyard junk, basement and garage rubbish, old tools equipment and machinery, single odd items, old furniture, redundant appliances, WEEE Directive waste etc.
Our large scale service options include specialised skip hire – an excellent alternative to curbside collection or driving to the tip yourself, we operate skips of various sizes and load capacity. We also offer top to bottom house clearances at excellent prices – our clearance teams will even sweep out the place after finishing the job.
Affordable and efficient way to deal with rubbish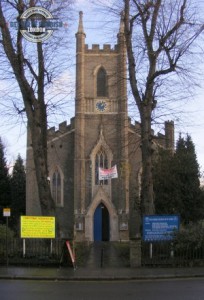 Our rubbish removals in Enfield Highway aim to be efficient, reliable and error-free, in light of this we:
Work with specially trained waste management technicians;
Maintain a fleet of purpose-built junk removal vehicles;
Ensure quick loading times and timely job completions;
Maintain high availability during all days, including Sundays and public holidays;
Hold valid permits for using all recycling depots in London;
Accommodate last minute bookings and overnight service requests;
Sustainability and responsible means of disposal are an important aspect of our junk removals in Enfield Highway. This is why we implement an extensive recycling program for all salvageable waste material we collect.
Cost wise, we are the most affordable and adequately priced service provider around. We provide individually prepared service quotes and offer custom tailored pricing. There are no hidden fees or unmentioned additional charges.
Enfield Highway, in the London Borough of Enfield is an eighteenth century residential locality in North London. The district is one of the later suburbs to appear in the capital, being marked on the Ordnance Survey Map of eighteen twenty two. The area takes its name from Old English, though the etymology is basically the same – the King's Highway leading to London. The highway in question is in fact a Roman period road, later called Ermine Street.  Enfield Highway is home to a number of old and renowned educational institutions. One of them officially dates back to the eighteen seventies. The suburb has also got a well-stocked and maintained public library, founded hundred and five years ago in nineteen ten. Parks and green open spaces in the area suffice in terms of local residents' needs.