We have been the leading junk removals company in Palmers Green for the past several years. We are fully confident that when you need a service like the ones on our comprehensive list – from full household clearance to just skip hire – we are the best option to turn to.
There are many reasons for that confidence, but the most important among them is the fact that our trained and skillful technicians are motivated to always do their best while tackling projects of all sizes and nature. It is of no importance whether you junk removal job in Palmers Green is big or small, simple or pretty complex – we are going to come to your property exactly when you need us and take care of everything in the most efficient manner.
Waste disposal – seven days a week
And when we say at any time – we truly mean it. We have worked hard in order to make sure that our schedule offers high availability and both late-night operations and last-minute booking are not a problem. Just give our polite and helpful customer support team a call now and check out if the time slot that would be most comfortable for you is available. Even if by any chance it is not, we will think of something. As our client you are the most important person for us and we are willing to go an extra mile in order to ensure your comfort and peace of mind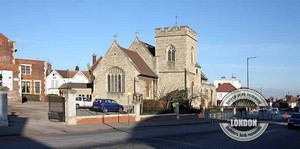 Rubbish removals in Palmers Green do not come at more competitive prices than the ones that we are able to offer you. The high efficiency of all our services – fast loading, custom tailored plans, permissions for all London depots – make that possible. Just ask for a free quote and see how much it will cost you to get your project managed by the best specialists in town. We are more than certain that you are going to be surprised by the affordable rates we work on and how nicely they fit into your current budget. Just give us a call for booking and a quote.
Palmers Green is considered to be both vibrant and very comfortable residential area. The many nice schools that are to be found here – Palmers Green High School, St Anne's Catholic High School and Hazelwood Primary School among others – add up to the appeal of the place.
Because of its very vibrant and well represented population of Cypriots (actually, the largest such a community outside Cyprus) N13 Palmers Green is often referred to as Little Cyprus. It is a nice suburban development situated in the northern London Borough of Enfield. If you have some time to kill here, just go to Green Lanes, where the main shopping area of the district is located. Harry Potter fans might remember that the lane was featured in the third film of the series, in the Knight's bus sequence.You will find restaurants, pubs, shops, cafes and salons there. The local farmers market is to be found on the Palmers Green railway station car park. Recently the local council carried out some regeneration and improvement work near the New River Canal, making public access to it much more comfortable. Since then it has become one of the favorite places for recreation for members of the local community.