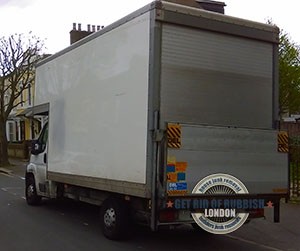 Put junk and rubbish cluttering your home in its place – use our specialised junk removals in Botany Bay to get rid of all the unwanted items and rubbish off your property without steep costs or margin for error.
We are a fully licensed, qualified and insured waste removal company offering flexible and efficient junk removal services to all residential customers in the EN2 area. The company has the required manpower, expertise and technical capacity to handle effectively any type of clearance or removal, from disposal of single items to complete property clearances and all in between.
Secure our services for the quick and efficient removal of after builders junk and post renovation rubbish, leftover and discarded construction supplies (no asbestos), garage junk and basement rubbish, garden refuse, general household clutter etc. Also removal and disposal of single items like old furniture pieces and redundant appliances.
Large volume rubbish clearance
If necessary we will also organise for inexpensive and flexible skip hire. A skip of the necessary size will be delivered, and then removed from your property without waiting periods, or having to obtain any permits.
Since we have permits for using all recycling and waste processing depots in the city, customers can be sure that all waste ends up where it should. In order to reduce landfill we recycle and reuse all salvageable items and materials. We use low emission waste removal vehicles on all jobs.
Our specially trained clearance/removal teams will ensure quick loading times and timely service completion without any risk of damage or further complications.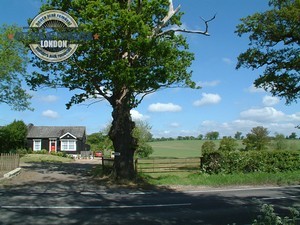 Cost wise, our junk removal services in Botany Bay are an adequately priced service solution, able to meet specific customer budget requirements through custom tailored pricing and individually prepared service quotes. There will be no hidden fees or unexplained additional charges – customers only pay for what we actually collect.
Onsite quotations and prelim job viewings can be requested for more accurate pricing and more service efficiency.
Customers will receive attentive and reliable support and assistance twenty four hours a day, seven days a week. Also, flexible booking hours as well as accommodation of last minute and overnight clearance/removal requests.
Licensed Junk Removals in Botany Bay EN2
Need to organise for an affordable removal and disposal of household or office waste? Not a problem – Junk Removals London will organise and provide you with the right service at the right price. We handle rubbish removal for private and business customers in Botany Bay EN2 seven days a week, including bank holidays. The company is licensed and qualified to deal with the removal and disposal of all nonhazardous domestic and commercial waste, such as:
General household / office junk;
Disused equipment, appliances, machinery etc.
Unwanted furniture, interior / exterior features;
Post renovation / After builders junk;
Leftover construction supplies (no asbestos thanks);
WEEE;
Quick and efficient waste removal teams
Our junk removal services are carried out by teams of experienced, well organised technicians who will have everything wrapped up and ready to go without any errors or delays. Our teams travel fully equipped and easily collect junk from anywhere on the property.
Botany Bay was a remote hamlet on the Ridgeway. Its name, which is the same as the former convict colony in Sydney, Australia reflects the remoteness and isolation in which the area developed (another London district which implies the same with its name is World's End – two miles south of Botany Bay). The area came into existence after the closure of Enfield Chase in seventeen seventy seven. Botany Bay's cheeky name was already in use by the start of the eighteen hundreds. In the past, there were a number of local churches in Botany Bay, though only one survives today. Most of Botany Bay's housing stock dates back to the Victorian Era. Residential properties in the district are mainly terraced cottages and larger Victorian homes. East Lodge Village – one of the local places of interest, is aspiring to be London's leading rural business centre. The main office complex in the village occupies the former walled Victorian gardens.
Botany Bay is a small hamlet on the fringes of North London. The hamlet itself formed after enclosure of Enfield Chase. The settlement was (and still is) somewhat remote to other areas around, which is perhaps why its name was used for the first convict colony in what was to become Sydney, Australia.