Many homes tend to clutter up with junk and rubbish, nothing unusual there. Having said this, many households also tend to ignore or postpone dealing with domestic rubbish for too long, which in itself becomes a problem. Sweeping domestic rubbish requirements under the carpet so to speak can't go on for too long, so instead of prolonging the issue, wouldn't it be better to deal with the situation effectively and in one swift blow? If you think so, then by all means give us a buzz, and secure one or more of our versatile and inexpensive junk removal services in Edgware – we deal at a professional level with the removal and disposal of anything from small bits and pieces of clutter to bulky pieces of rubbish which are a problem to get rid of. We handle clearance and disposal of:
All types of nonhazardous domestic waste, either big or small, light or heavy;
Garden debris, green refuse and backyard junk of all shapes and sizes;
After builders junk, post renovation rubbish, leftover construction supplies (except for asbestos);
Garage junk and basement rubbish, old tools equipment and machinery;
Redundant appliances, WEEE Directive waste, old furniture, single odd items;
Cost efficient rubbish disposal solutions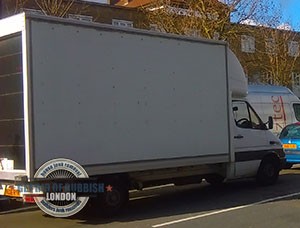 Efficient and affordable junk removal in Edgware is our field of expertise and we want to extend our services to all residential customers in the HA8 area through budget-friendly pricing and genuine value for money. Our services always deliver the necessary cost efficiency no matter how small or big the job. We stick to flexible pricing schemes applied to all services, we quote each customer individually, and onsite if necessary. Our prices do not include hidden fees or unmentioned additional charges.
Sustainable rubbish removal in Edgware is also something we are quite serious about. Because of this we have permits for using all waste recycling and processing depots in the city, where we deposit all recyclables and salvageable waste material.
By using our options, customers are serviced by the most efficient and reliable junk removal company in Edgware – yours truly. As such we:
Provide reliable and helpful customer support via phone and email, available twenty four seven;
Maintain flexible booking hours during all days, including Sundays and public holidays;
Accommodate for last minute bookings and late night operations;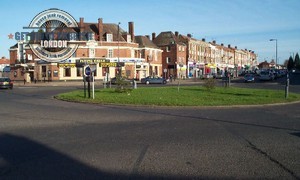 Edgware can be described as an interwar London suburb, with pronounced Jewish community presence. Edgware is geographically and administratively part of two London boroughs – not uncommon for many suburbs in the city. Historically, a settlement of Saxon origins was present here by the eight century, though it was not included in the Doomsday Book of ten eighty six. It is believed the settlement began as a permanent fishing trap, or as irrigation spot for local fields. The first place of worship in the district was St Margaret's Church dating back to mid thirteen hundreds. At the time many pilgrims traveling from London to St Albans stopped here for rest and prayers. By the sixteenth century, Edgware had become an important and busy coaching stop, and the starting point for many coach services running into London.