If there is a mount of rubbish out the back of your place, or there is a massive old wardrobe that has to go but seems immovable, then you definitely can use with some of our brains and brawn. When it comes to the most efficient and reliable junk removals in Camberwell – we are the people you need. With many years of experience in the industry, we know how to handle all types of domestic rubbish removals in Camberwell and the rest of the SE5 area.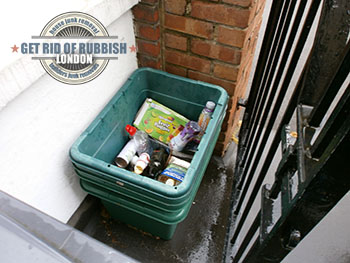 We have the expertise, capacity and manpower to deal with the safe, efficient and affordable disposal of:
After builders junk, post renovation leftovers, discarded construction supplies;
Garage junk, basement rubbish, general household waste and clutter;
Garden rubbish and green refuse;
Old electronics and electric appliances;
Single odd items, old furniture etc.
In addition to our specialised junk removal services in Camberwell, we can also organise for complete property clearances and specialised skip hire. There are no permits or waiting periods required as we are fully licensed, registered and insured to provide these services.
Fully licensed rubbish removal team working in Camberwell
We recycle and reuse whatever salvageable waste we come across as this is our way to keep things green. We hold valid permits for using all recycling depots in the city and will return valid waste transfer notes to customers if needed.
All work concerning the service will be done by diligent and well organised waste removal teams who will go about their duties quickly, safely and efficiently. Transportation of waste off the premises will take place in purpose-built, specially equipped waste removal vehicles of the necessary size and load capacity.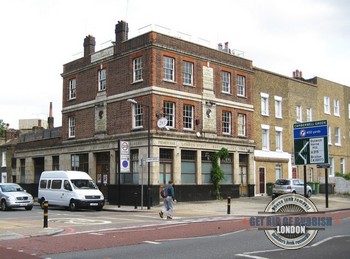 Cost wise, our rubbish removals in Camberwell will be a pleasant surprise for our customers. We provide onsite quotes for more accurate estimation, also custom tailored pricing and individually prepared quotes.
For more customer convenience, we accept last minute bookings and organise for late night operations. We maintain helpful round the clock customer support via email or phone, seven days a week.
Flexible booking hours are available during all days, including Sundays and public holidays.
Camberwell can be described as a socially diverse suburb dating back to the Victorian era. The area was first mentioned in the Doomsday Book of ten eighty six, but its name is of unknown origin. During the middle ages, the village of Camberwell did hold certain significance due to the local church which formed a parish in Dulwich that notable amount of followers. The lands around Camberwell were well known for their game, and a number of British monarchs including King John enjoyed hunting here. As Camberwell developed through the centuries, the village focused on market gardening as its most important local economy. Market gardening, and quality of local produce were two key reasons for the construction of roads and other infrastructure in Camberwell. Commuters were travelling to and from the village as early as the late seventeen hundreds. During the eighteen twenties and thirties, Camberwell saw the construction of many high-class terraced homes. By the end of the nineteenth century though, the area was riddled with numerous smaller dwellings alongside those first grand homes.