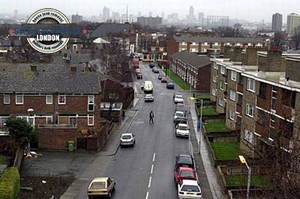 If you worry about how you are going to get a major rubbish removal in Nunhead managed in a way that will both provide good results and ensure that you do not waste too much energy and time, when do not think about anymore, because you have found the right solution. We are the best waste disposal experts operating in the area at the present moment.
Our junk removal services in Nunhead are perfect for covering the needs of both domestic and commercial clients. Naturally, our skillful technicians are licensed and insured for carrying out all sorts of clearance jobs, so do not hesitate to get in touch with us now no matter what your specific needs and requirements are.
With permissions to all London depots and a huge fleet of modern trucks and skips, we are able to come to your property, collect all the junk that you need to get rid of, load it quickly and then drive it to the area designated for disposal – all in a fast and completely hassle-free manner, which is nearest to what you expect to get for the value of your money.
When talking about money, we are proud to say that no other company carries out junk removals in Nunhead on more competitive prices than we do. Our trained and very well equipped experts employ efficient methods for disposal that allow us to keep our prices low and affordable for a wide array of clients. What is more, you can request a free no obligation quote from our helpful customer support at any time, so that you can consider your budget in advance and see that we are the most adequate and affordable option that you have at your disposal.
Weekend and holiday rubbish removal in SE15
Just get in touch with us today on the numbers provided here, or contact us via email in order to obtain your free quote and learn more about the high availability our schedule provides. We are looking forward to the opportunity to be working for you.
Nunhead has a very favorable location – comparatively close to the City, so that commuting is not a problem, but still far enough to be spared the stress and hassle of the inner parts of the capital. Currently the whole SE15 postcode district is going through a process of major gentrification, so if you like Nunhead in its present state, just wait and see what it is going to become in the near future. There are several annual events that are organized here and show the real bond the local community creates between its members – these are the Nunhead Cemetery Open Day in May, The Nunhead Beats the Bounds march in July and several others. What the area is best known for are probably the number of underground reservoirs that were constructed and maintained by Southwark and Vauxhall Waterworks Company. We firmly believe that the district is indeed one of the best places in Southwark and that is why we are so glad we are able to service it.