Before you roll up the sleeves and pick up the rake and shovel, take a moment to consider our versatile and inexpensive junk removal services in Bankside. We provide all residential customers in the SE1 postal district with exceptional quality waste removal solutions without the hefty price tag or margin for error.
The way we do things is simple and straightforward because this is what our customers require! Using our specialised junk removals in Bankside is quick and easy – just let us know what you need to get rid of and we will make it happen (excluding hazardous waste of course).
We handle almost all types of junk
We handle effectively the clearance of:
General household waste;
Garden rubbish and green refuse;
Garage junk, shed and basement rubbish;
Old furniture and redundant appliances;
IT equipment and electronics as per WEEE Directive;
Post renovation junk and after builders rubbish;
Complete top to bottom house clearance solutions are also available as standalone or in combination with another of our waste removal services.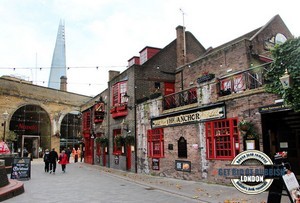 Our rubbish removals in Bankside are the sensible, efficient and budget-friendly solution you have been looking for, why is that? Because we:
Are the better alternative to council or private skip hire – no licensing or permits required for using our junk removals;
Nevertheless can arrange for a skip to be delivered to, and collected from your address at your own convenience – no waiting periods for collection;
Ensure responsible means of disposal – we hold permits with all London waste depots, meaning rubbish we collect ends up where it should;
Allow for

flexible booking hours

, quick service times, no costly delays or setbacks, good short notice availability and job viewings;
Offer customised pricing to meet specific requirements, fair quotes without any hidden fees, only pay for what we collect policy;
Work with specially trained clearance teams – no risk of property damage or personal injury;
Maintain helpful and attentive customer support over phone or email, twenty four hours a day – seven days a week;
Furthermore, we recycle and reuse whatever possible. Recyclables like glass, paper, plastic, metal and wood are processed by specialised treatment facilities. General waste is given for incineration in controlled environment so it creates heat and energy. Items, goods and appliances in decent working order are made available to people in need through charities.
Bankside is a revived riverside cultural destination on the south side of the Thames. In the past Bankside used to be a place where rowdy and naughty entertainment was widely accepted and practiced. The fact that at one point Bankside remained outside of City of London's jurisdiction meant that certain practices like gambling and paid love were lawful and aplenty. The ladies working at Bankside's houses of ill repute (as they were known at the time) were affectionately known as Winchester Geese. The nickname was because the bishops of Winchester were in fact the people who owned the properties where these so called houses of ill repute resided. Therefore the bishops collected revenue and tax from these places. Bankside is also the place where many of London's original theatres were first founded. The oldest one was The Rose – having disappeared even before the English Civil War, the Rose was even older than Shakespeare's The Globe theatre.