If you are wondering who the best junk removal contractor in Pimlico is, well, you just found it.
Our trained and extensively experienced technicians have yet to meet their match in terms of efficiency of the services provided, responsibility, professionalism and care for the detail. They have helped numerous clients over the past few years, working on both domestic and commercial junk removals in Pimlico – big and small, simple and complex. They operate with state of the art equipment and tested methods that would definitely cover your needs in the perfect way, without the need for you to worry about a single thing.
Book the most reliable waste clearance experts operating in Pimlico
We know how strenuous a rubbish removal in Pimlico can be – just like everywhere else. That is why we would like you to have the confidence that you have a reliable and responsible contractor by your side at any time – one that is ready to work for your comfort and peace of mind and is not going to make any compromises with the quality of the service that is to be delivered to you.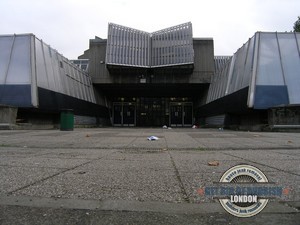 We are the best solution to any office and home clearance project we have. That's both because of our fast loading techniques, efficiency of methods, affordable prices etc. and our strong believe that as our client you deserve only the best. This motivates us to always try to exceed at our job and we often achieve that.
Get in touch with us today for booking and a free no obligation quote estimated according to the specs of the job you have for us. Our very affordable prices will be up to all your budget requirements. What is more – the money you in order to have us working by your side will buy you not only a solution to all your problems, but also peace of mind. If you can think of a better offer, now is the time to speak. If not – just call us and leave everything in our hands.
Our excellent prices
| | | |
| --- | --- | --- |
| Load | Duration of the loading process | Price |
| Minimal load (below 500 kg) | 10 min | £50 |
| 1/3 load (no more than 500 kg) | 20 min | £80 |
| ½ load (up to 750 kg) | 30 min | £140 |
| ¾ load (up to 1000 kg) | 45 min | £200 |
| Full load | 60 min | £240 |
*recycling included
There are several districts that have become symbolic of London over the years. One of them is definitely SW1V Pimlico. Actually, even though most of its territory is occupied by residential estates, Pimlico is also a conservation area. It is a museum under the sky in the very heart of London, where one can see how the houses of City residents looked like in the 19th century. It has been estimated that the district contains as many as 350 listed buildings. Winston Churchill, Laura Ashley, philosopher Swami Vivekananda, actor Laurence Olivier, illustrator and author Aubrey Beardsley, Kenyan nationalist Jomo Kenyatta all lived here. If you want to see truly great old buildings in London, you should definitely come to Pimlico. The Dolphin Square is not to be missed, neither are the Churchill Gardens. The Tate Britain is also here. Unfortunately, one of the finest examples of the so called Brutalist architecture of the 1960s – the famous Pimlico School – was demolished in 2010.