We have chosen to concentrate our collective efforts into tailoring the ultimate junk removal service in New Malden. That happened several years ago and what we can guarantee is that we have managed to achieve that goal. The long list of clients highly satisfied by the results we have been able to achieve while tackling their waste clearance projects speaks eloquently enough for that fact.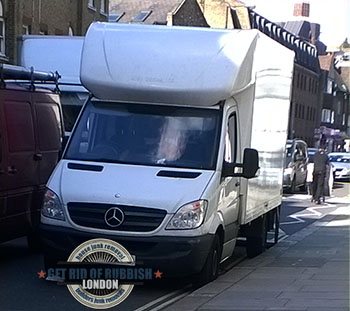 Get in touch with us today on the numbers provided here and start preparing the junk removal New Malden experience of your life. When you choose to become our client, you choose to get guidance and help throughout every step of your project. This means that our polite and helpful customer support will first your needs at length with you, then tailor an individual plan and a quote for the project that would cover your needs perfectly. Thanks to the high availability our schedule offers as well as our willingness to accommodate our clients in every aspect, you will have the chance to book the most comfortable time for you for the waste removal to take polace.
Excellent short notice availability in New Malden for junk removal
Make use of the many benefits we are able to offer you as a leading rubbish removals New Malden based and operating contractor! Viewings are available at any time. You can make a last-minute booking if there is an emergency waste clearance to be taken care of, and this would not affect the quality of the service you will receive even one bit.There is also the opportunity for late-night operations, which would be perfect for you if you need us for a commercial clearance project and do not want to make compromises with your company's business process.
Fully customizable clearance service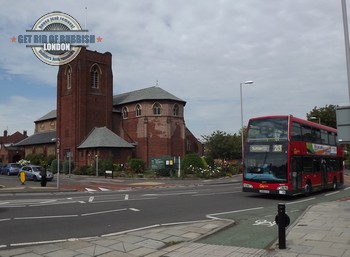 We estimate the price for each job individually, counting the specs of the job and your personal requirements and needs. Combined with the high efficiency of the methods employed, this enables us to always tackle rubbish clearance in the best manner possible. Call us today for booking and a free quote and see that is the case indeed. We would be glad to hear from you.
You can rest assured that our services cover the whole territory of KT3 New Malden in South London. The area is really nice and offers a number of opportunities for recreational and cultural activities that you can enjoy with your family while our experts save you time by collecting the garbage from your property for you. Bring your kids to the Malden sports centre where they can enjoy an hour in the swimming pool, or catch up with your interest in theatre by visiting the Green Theatre Company's productions. If you catch a chance to be present in New Malden during the traditional Malden Fortnight, you will have the opportunity to see showcasing of all local schools and community groups – it would be a very pleasant experience and in addition to that will give you the chance to see everything that the area has to offer to you in terms of hobby and interest groups in one place.