So it is Saturday and you're facing a dilemma – either you spend your entire day dealing with the pile of junk at your house or you pretend the situation is not that bad and go do something else? Again. It is quite understandable actually – waste removal is a tiresome, unpleasant and often smelly job. On top of that if not properly done it is potentially hazardous for your health and there are always the lingering risks of damage to the premises during the clearance process. Combine that with difficulty of moving rubbish from your home to the junkyard via car or alternatively hiring an expensive skip, and it is quite understandable why your usual reaction might be: "Maybe next week".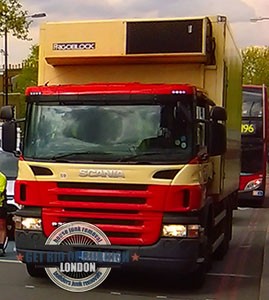 However you do have an alternative. Instead of either putting off dealing with the problem for months/years or spending days in handling the situation (and junk accumulation shill outpacing you) you could solve all the problems with a simple phone call. Our company has been carrying out junk removals in Merton Park for quite some time now. We are hardly new to the industry, being among London's leading waste clearance companies for a number of years, now. We can offer you a cheap and efficient solution, being able to take care of your rubbish problem in a matter of mere hours without charging you an arm and a leg.
We offer our customers impeccable service quality, cost efficient rates and our team's full dedication. Garbage clearance should only be tacked by licenced professionals with enough experience and, of course, equipped with the right tools and proper junk collection vehicles. In short – when we organise a rubbish removal in Merton Park, we have even the smallest details covered.
Our quote are 100% free and non-binding
So why not request your quote today? We have a 24/7 customer support team full of friendly professionals who can provide you with an accurate and free estimate on the service value just 24 to 48 hours after you've submitted your request. This quote is completely non-obligatory and is based on project information you provide and will be as close to the final value as possible.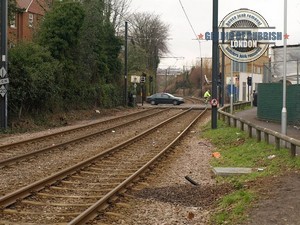 Merton Park is currently a part of the London Borough of Merton. Historically it used to be included in Merton parish and like much of the surrounding area it was predominantly rural until the last couple of decades of the 19th century. What we call today Merton Park was the land and the site of the farm of a merchant named John Innes. Considering the fast urbanisation of nearby Wimbledon he decided to begin building housing on his land. Currently the northern parts of Merton Park are included in a conversation area. The southern half of the area was developed relatively later – in the 20's and 30's of 20th century and since it is more sparsely built-up. Today the area is mostly suburban and stands at just under 12 kilometres away from Charing Cross, in South West London.