Organising a rubbish removal might seem like a simple enough task. After all what is so hard about clearing out a couple of useless pieces of old furniture or some 80's TV. Nothing complicated about that, right? Actually – no. People tend to not realise that usually by the time they realise that they are bound to organise a waste removal things have gotten way out of control. It is best to rethink your strategy and realise that you might be at a point where a professional company that can arrange for a thorough junk removal in Mayfair is what you actually need. There are many factors to consider – the volume of junk, the weight, the materials and of course – the number of potential hazards. Indeed it is quite easy to twist an ankle or hurt your arm when dealing with heavy old pieces of metal or wood.
Get in touch seven days a week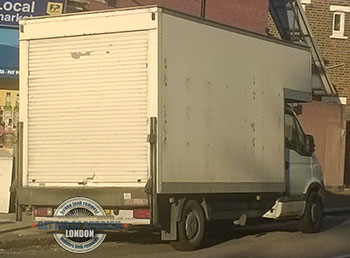 What is the best course of action then? Pick up the phone and call us. If you get in touch with any of our representatives you will be aided in picking the right plan or organising the whole removal from start to finish. And our operators will be happy to give you a good idea of how much the whole job would cost by sending you a free service quote. Note that we're not a company that charges its customers via flat pricing, but we apply customisable rates to each individual projects. That way you will always end up paying exactly what you should and not a penny more. When it comes to rubbish removals in Mayfair, there hardly is a competitor that can beat our prices.
Flexible junk removal planning and organisation in Mayfair
Once you're satisfied with the estimate you've received you can set a date and time for the actual rubbish clearance to take place. Bear in mind that neither weekends, nor most official holidays are a problem, so even if you need the junk from your workplace removed, it can happen in a completely non-disruptive manner. Similarly, homeowners in need of a junk removal in Mayfair will not have to get a day off just so that they can deal with the garbage in their garage, for example.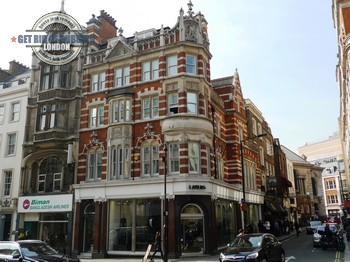 Mayfair is a central London area, located in Westminster City. It is a place with flourishing commerce, but also an area that is the site of a number of big companies office building and foreign embassies. Although there is a tendency for a lot of the old homes to be repurposed for the needs of corporations and other entities, the place is still and affluent residential area as well with rents and property values being among the highest in all of London. Shepherds Market square was the site of an annual May Fair from 1686 to 1764, which subsequently the entire area was named after. Before that time the area was mostly unpopulated with one cottage in Stanhope Row which was unfortunately destroyed during the Second World War. There is a theory that it is possible this was the site of a Roman town which was subsequently abandoned, however there is now substantial evidence so far to back it up.