If you're looking for a reliable junk removal company in Longlands that can offer you great service quality at affordable rates then you need to look no further. We are the leading waste clearance service provider which operates in this area. Our customers can expect our teams complete dedication to their project no matter how big or small. We've earned our leading place in the industry with years of hard work and offering the best combination of low prices and service quality, making us the most price efficient garbage removal service in the entire Greater London area.
Reliable junk removal team in Longlands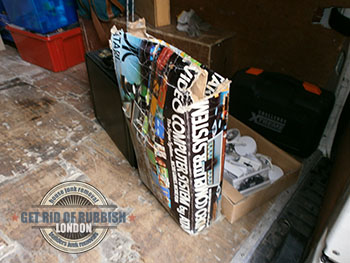 All clearance jobs we take are carried out by skilled professional waste clearance specialist with many years of experience. Our rubbish collection workers have handled all types of junk that are generated by households and businesses alike and builders waste clearance is a service we can easily provide no matter what type or material the rubbish is – metal electrical appliances, plastic elements or wooden old furniture. Whatever it is we are up to the task. All waste will be collected and cleared out of the premises in a fast and safe manner. Our services will spare you the health risks that would come with handling your Longlands rubbish removal yourself.
Not only are our workers true professionals, but they're equipped with the necessary tools of the trade to handle their job properly. We have the right junk clearance vehicles for any job and each team you hire is prepared with the necessary instruments  to see the project through.
Recycling instead of disposal
The whole process is quick and even the most difficult job will be complete in a matter of hours. Rest assured all of the waste collected during your junk removal in Londglands will be disposed of the right way – at the nearest garbage disposal site or facility. And because we are a very responsible company, not only will be able to give a large portion of all of the junk for recycling but we actively promote our customers to donate old but usable and in good condition items to charities instead of throwing them away. We would gladly help you donate any such items to a local charity organisation.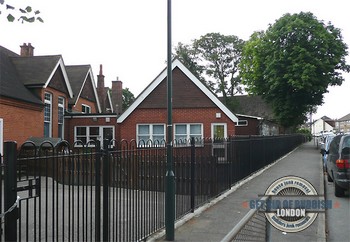 The area of Longlands lies at the meeting point of three boroughs – Bexley, Greenwich and Bromley. The original name of this part of Greater London is "Long Lands" as indicated by older maps. Today, the area's Main Road has a number of shops for its visitors to check out, including a show room of Peugeot. There are several number of locations and sites in the area taking their names from it – Longlands Recreation Ground, Longlands Primary School, Longlands road and Longlands Parkl Crescent. Notable buildings in the area are Queen Mary's Hospital, Frognal Corner Roundabout and a number of places which are part of Sidcup postal town. There is also a small local river – Wyncham Stream.