Save time, money and effort from doing your own waste removal and disposal by using our versatile and inexpensive junk removal services in Blackfen. We are available for booking by domestic customers in DA15 area seven days a week, no exceptions. Our junk removal options are the sensible, efficient and budget-friendly way to get rid of pretty much all the rubbish and clutter littering your property.
Turn to us for the efficient and responsible removal and disposal of anything from general household waste and clutter to after builders junk and leftover construction supplies. Please be advised we do not deal with hazardous waste like asbestos or toxic substances.
Our trained and equipped waste removal crews will be able to collect junk and rubbish from anywhere on the property including tricky spots like attics and basements without risk of damage or personal injury.
In cases where we need to deal with redundant electronics and old IT equipment, we dismantle and dispose of such goods as per WEEE Directive regulations.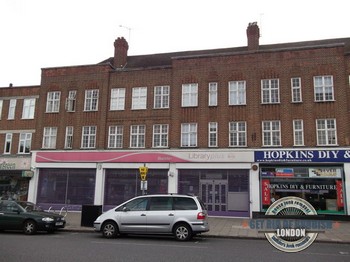 Recyclables are given for processing by the respective treatment facilities and depots. We have permits for using all London depots and will provide valid waste transfer notes back to our customers.
In addition, we also offer specialised top to bottom house clearances and removal of single items like old furniture and bulky appliances, at excellent prices.
Although we consider our rubbish removals in Blackfen a suitable and efficient alternative to skip hire, we do provide specialised skip hire service at very reasonable prices. The skip itself will be delivered and then removed from the property as per customer requirements.
Most convenient waste removal options in Blackfen
Our junk removal services in Blackfen give customers the necessary flexibility, convenience and reliability:
We maintain round the clock customer support over phone and email, seven days a week;
We work under flexible hours, and are able to accommodate last minute bookings;
We arrange for onsite quotes/job viewings for better pricing and increased service efficiency;
Cost wise, we can proudly say we have the fairest and most competitive service prices in the area. Customers only pay for what we actually collect – no hidden fees, no extra charges. Our custom tailored pricing is able to meet specific budget requirements and our service quotes are individually prepared for more accurate estimation.
We are ready to come and clear your rubbish regularly
Aside of providing common rubbish removal services, we also provide contract waste clearances. This means that we are ready to send your way a crew of junk disposal specialists on a frequent basis and remove all the rubbish from your property. We work with daily, weekly and monthly collection periods, but if none of them fit your schedule, have no worries as we will customise a collection interval that will best accommodated your needs. We provide our contract waste clearance at the same affordable prices for which we provide all our services.
Blackfen is a predominantly residential district of southeast London. The suburb's name comes from Old English and translates to black, marshy area. Indeed the soil in Blackfen is black and fertile. However, certain portions of the suburb are prone to flooding and have been flooded a number of times over the years. In terms of ownership and architecture, Blackfen displays houses of traditional British design, which are almost entirely owner occupied. Most of the housing stock in the suburb dates back to the nineteen thirties, as the former local manor – Danson Estate was sold in nineteen twenty two in order to begin extensive house construction. Local residents have access to a complete array of services and amenities, including library, shopping etc. Blackfen is also home to a number of Michelin star rated restaurants.
The Blackfen School for Girls is perhaps the finest educational facility in the district. Since 2012 it has an academy status and presently provides secondary and sixth form education to a total of 1.265 pupils. While the secondary classes have a girls-only policy, the sixth form levels have be co-educational since the 2010s. The school's current headmaster is Matthew Brown, who succeeded Louise Sharples.