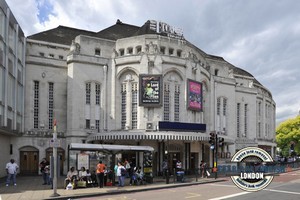 Based in the SE6 area, and in search of the most affordable and efficient domestic waste removal options? If so, then look no further as we have what you need – our wide range of general and specific junk removal services in Catford is the perfect way to banish junk and rubbish from your home for good. We will prove to be the efficient, reliable and affordable alternative to any other waste removal services provided locally right now.
We work with specially trained and qualified technicians, this means quick loading times, no risk of property damage or personal injury, as well as any costly delays or further hassles for our customers. On top of that – our guys are able to collect waste from anywhere on the property even tricky spots like the attic or basement.
Top notch junk clearance vehicles
When it comes to technical capacity – ours is second to none. The company operates a fleet of purpose-built waste removal vehicles in excellent technical condition that our specialists use for all of the junk removals in London. Every bit of waste will be loaded and removed off the premises swiftly and efficiently.
Some technical details about our junk removals in Catford you need to be aware of:
We are fully licensed, registered and insured junk removal company in Catford;

We hold valid permits

for using all recycling and junk depots in London;
We maintain flexible schedule during all days and accommodate last minute bookings and late night service requests;
We provide attentive customer support and assistance via phone and email, twenty four hours a day, seven days a week;
We will come out for viewings / onsite quotations for more accurate service pricing;
We provide individually prepared service quotes and

custom tailored pricing

;
We have an extensive reuse and recycle program in place for salvageable waste materials and will provide waste transfer notes to customers if requested;
We dismantle and dispose of electronics waste as per WEEE Directive regulations;
In terms of service coverage, our rubbish removals in Catford cover the efficient removal and responsible disposal of all types of nonhazardous household waste such as after builders junk, leftover or discarded construction supplies, garden junk and green refuse, garage and basement junk, single odd items, old furniture and white goods etc.
Specialised skip hire and comprehensive property clearances are also available at excellent prices.
Catford is a riverside district situated on the banks of the River Ravensbourne. Dating back to the Victorian and Edwardian era, the suburb has seen much redevelopment over the years. Unlike many other unusual suburb names in London, Catford in particular carries no deep, etymological meaning but simply means that feral cats used to cross the river, right here at the ford. Of course, there are two sides to every story, and to make things interesting local folklore has it that Catford takes its name from a local landlord whose nickname was The Cat. The settlement came into being in the twelve hundreds after the local abbey sold off some of its land for development. Prior to that, the land was in ownership of the abbey since the tenth century.