If you are looking for junk removal services in Kennington, there is a good chance that you have no better option than us – and that is not something bad at all. We are reliable and cost efficient garbage disposal company with many years of experience and numerous successfully completed rubbish removals in Kennington and the surrounding areas. We know how to do a clearance right and what we want is to make sure that you are provided with comfort and peace of mind throughout the execution of junk collection.
Plan your junk removal today anywhere in Kennington
Give us a call today on the phone numbers provided here for more information about the types of house clearance projects that we can help you with and the items that we would be able to remove from your property and dispose of at the designated places. We have permissions for all London depots and we take the time and effort to recycle everything possible, so you would not have to worry about hurting the environment with your junk removal in Kennington – at least not when you have us by your side to help you with the job.
A clearance company with all necessary permits
You will have all your expectations surpassed by our well trained, fully licensed and insured technicians who are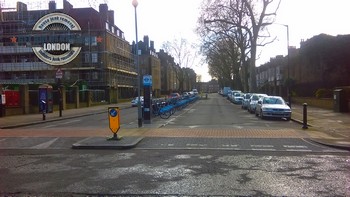 truly excellent at what they are doing. They do the junk collection in a quick and very efficient manner, tackling tasks that usually take a lot more time in just a couple of hours. That means that you are going to be spared from a lot of hassle and stress when you have them by your side, while you safe time and even money, because we operate on very competitive price.
We believe that our services are affordable for a quite wide a range of people, and that is part of our mission – to help as many members of the local community as possible achieve comfortable living conditions free of clutter and junk. Do not wait any longer – get in touch with us today for booking and getting your free no obligation quote.
SE11 Kennington is one of the most beautiful places in close proximity of Central London. Kennington is administratively part of the London Borough of Lambeth. It is characterized by wide tree-lined streets and old Victorian buildings that are maintained in impeccable condition. After a period of a serious decline throughout the greater part of the 20th century, Kennington went through a period of a considerable gentrification in the past several decades. Today Kennington is one of the most affluent places in the London metropolitan area. There I no doubt that the good transport connections with the big commercial centers that are just across the Thames as well as the favorable location of the district are the two factors that contribute the most to the aforementioned gentrification. We believe that with our services we contribute to the increase in the quality of life here and that is why we are proud of the high standards we are able to keep at any time.