Large amounts of domestic waste are best removed and disposed of by trained and qualified waste management technicians such as ourselves. Not that you can't do the removal on your own, but is it really worth investing all that time, effort and resources, when you can have us deal with the situation quickly, safely and effectively – and best of all without costing you silly money!
Our skills, expertise and capacity allow us to deal with the effective removal and disposal of all sorts of household rubbish (apart from hazardous waste of course), such as:
Garden junk and green refuse;
Garage rubbish including tools, equipment and machinery;
General household mess and closet clutter;
After builders junk and leftover construction materials (no asbestos);
Old electronics and IT equipment (as per WEEE Directive);
Single or awkward items like old furniture, redundant white goods etc.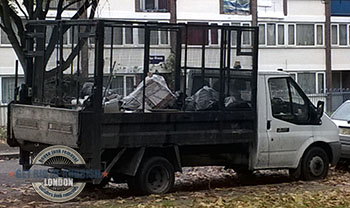 Our specialised junk removal services in Brixton also available to residential customers throughout SW2 and SW9 areas, include comprehensive house clearances and flexible, cost effective skip hire.
Our trained and well organised clearance teams will have the premises cleared of its contents and swept out in a matter of hours, without risk of damage or any delays. Our rubbish removals in Brixton are based on efficiency and reliability!
Regarding our skip hire options – there are no permits of waiting periods required to use our services as we are a fully licensed, registered and insured waste removal service provider.
Clients had this to share
Used your company's services after a major home redevelopment and some repair work that left the entire first floor of our house a mess. Your men were punctual and very efficient. They did a good job very quickly. Will recommend your company to a friend in the future for sure.
I am frequently using your firm's services when I need to remove large quantities of waste from my garden. It usually happens two or three times a year in the past five years or so. I was always pleased with your men's punctuality, cordiality and professional attitude. And it makes my job in the garden much easier!
Green junk removal solutions in Brixton
In order to do our little bit in keeping the environment cleaner and healthier, we recycle and reuse whatever waste possible. Recyclables we collect like glass, metal, plastic and paper are processed by the relevant depots and facilities into new raw materials. Waste which cannot be processed further is incinerated in controlled environment to create heat and energy for homes and businesses – not the best option, but a much better alternative to landfill. Items, goods and appliances in decent nick are given to charities from where they reach people in need.
We have permits for using all waste processing and recycling depots in London. Waste transfer notes will be provided to customers upon request. We use low emission waste removal vehicles on all jobs.
Our junk removals in Brixton give customers many additional advantages which shouldn't be overlooked, for instance:
Custom tailored pricing and individually prepared service quotes;
Flexible service hours, last minute bookings, late night clearances/removals;
Attentive and reliable customer support over phone and email, twenty four seven;
Onsite quotations and prelim job viewings;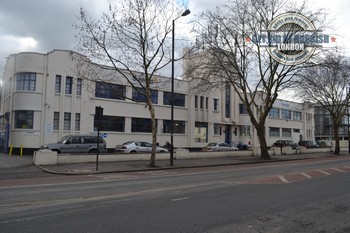 Brixton is a major South London area, identified in the London Plan as one of the thirty five key metropolitan, administrative and commercial hubs of the capital. Although Brixton is mainly residential, the suburb has prominent street markets and substantial retail sector. It is believed Brixton is named after a Saxon lord by the name of Brixi. Literally, the word Brixton means 'the stone of Brixi' and the phrase is derived indeed from the stone which marked the ancient meeting place of the ancient Hundred Court of Surrey. Lord Brixi set a stone atop Brixton Hill to mark the precise location of the meeting place.