From everywhere you look at it, the Royal Borough of Greenwich is a very special place in London and that is not only because it has "Royal" in its name. There are so many things that make Greenwich stand out from all other boroughs not only in the capital's south east but also in London as a whole. Do you need a proof? Here are some of the most impressive facts about the Royal Borough of Greenwich:
Maritime Greenwich is a UNESCO World Heritage Site since 1997
It is the historical location of the Prime Meridian
Greenwich is the latest place to receive royal patronage in England
It is home to the first steam railway in the UK capital
Greenwich is one of the busiest tourist locations in London
Most of all, however, Greenwich is among the few Inner London boroughs which are equally suburban and urban. That is because a small portion of it is part of the Metropolitan Green Belt which is why you can easily find many amazing parks and open green spaces in this part of the English capital. Also, some of the districts and areas in the borough used to be farming communities up until the 1920s or even the 1930s. As a result, the more suburban localities in Greenwich have preserved their village greens and their tree lined streets.
Both unpretentious and elegant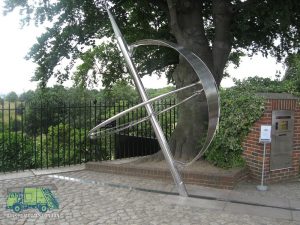 One of the largest districts in the Royal Borough of Greenwich is Eltham. It has a population of more than 35,400 people and it consists of three separate wards – Eltham South, Eltham North, as well as Eltham West. Finding affordable housing in the area is not very hard and that is the reason why the area is so greatly appreciated by people with lower monthly income. Nevertheless, if you go to streets like Court Road or North Park, you will step into a rather different world. Properties on that side of Eltham are very prestigious and incredibly beautiful. Naturally, living in that part of the district is more expensive too.
But the coexistence of posh and budget-friendly is not something unusual in this borough. Eltham's neighbour Mottingham is yet another Greenwich district which although being known for its affordability, has a nice selection of high-end housing, particularly around Eltham College.
Greenwich's best kept secrets
If you are a party animal, you may fail to appreciate the beauty of Greenwich. The nightlife scene is not very busy in this borough. Instead, here you will find a nice choice of good schools, many family-friendly parks and vast open spaces. Westcombe Park, for instance, is a district which is located within a conservation site known simply as the Westcombe Park Conservation Area. The most fascinating attraction in the area is Woodlands House on Mycenae Road. It is a Georgian-style villa that was built back in the 18th century and it is the only Grade II listed building in Westcombe Park.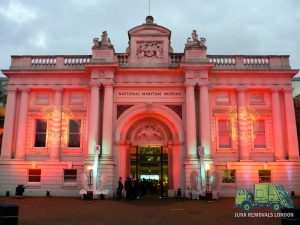 This district is not very big but yet it has everything that one can ever need – great shops, a pub, restaurants, a park and an excellent selection of housing which ranges from newly-built flats to massive Victorian homes. Also, given that Westcombe Park offers a quick getaway to Kent and an easy commute to central London, it can be said that it one of Greenwich's hidden treasures.
The only other area that can compete with Westcombe Park when it comes to transport links, serene atmosphere and housing is Kidbrooke. Set less than 2 miles from landmarks like the Royal Observatory Greenwich and the National Maritime Museum, this Greenwich area has already become a desirable postcode in London.
Both have amenities at the doorstep
Just like you can find an insured team of rubbish collectors in Eltham SE9, one of the largest districts in the Royal Borough of Greenwich, you can also easily hire a licensed junk removals company in Kidbrooke SE3 and all other smaller areas located on the territory of the borough. No matter whether you need a comprehensive office clearance or an affordable house clearance in Mottingham SE9, it won't be difficult for you to get in touch with well-equipped professionals here or in any other area in Greenwich since all necessary services and amenities are always at your doorstep. There are great eco-friendly rubbish removal services in Westcombe Park SE3 and that is simply a must for a district which is part of a conservation site.