We can assist domestic customers in the E6 area with removal and disposal of household waste. We happen to be the most efficient and reliable junk removal company in East Ham, which makes us the perfect service partner to handle your domestic rubbish removal needs. We have the necessary technical capacity and manpower to organise and complete all types of domestic rubbish removals in East Ham. We cover the removal and disposal of:
After builders and post renovation rubbish, including discarded construction materials;
Garden debris, green refuse and backyard junk;
Garage and basement rubbish of all shapes and sizes;
Old furniture, domestic WEEE waste, redundant appliances;
Since we aim to cover more customer service requirements, we also provide specialised skip hire and comprehensive house clearances, both options come with moderate price tags and cover everything from start to end. No permits or waiting periods required on behalf of customers.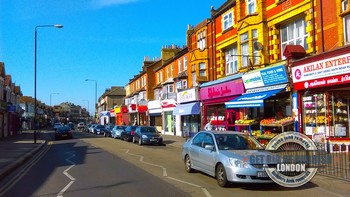 Our junk removals in East Ham are carried out by trained and experienced technicians who know their work inside out, there will be no margin for error, no matter how complex the job. All waste is transported to designated processing sites in purpose-built vehicles of the necessary size and load capacity. Salvageable waste material is processed by the respective depots and plants – we have permits for using all recycling depots in the city.
Cost wise, our junk removal services in East Ham are just what your household budget needs – moderate service costs and genuine value for money both come as standard. We quote each customer individually, and onsite if necessary for more accurate estimate. All services come with flexible pricing.
Schedule friendly junk removal anywhere in East Ham
For extra customer convenience, the company:
Maintains punctual and reliable customer support via phone and email, available twenty four seven;
Offers flexible booking hours during all days of the week, including Sundays and public holidays;
Accommodates last minute bookings and overnight service requests without any extra costs or unnecessary hassle for customers;
As per the London Plan, East Ham is one of the thirty five major metropolitan districts of the capital. In layout and appearance, East Ham is a built up suburban locality, thirteen kilometres northeast of Charing Cross. Historians believe a Saxon settlement by the name Hamme was already in existence here sometime around the year nine hundred and fifty. However, first official mentioning of Hame (one 'm' was dropped) is in the Doomsday Book of ten eighty six. The name's etymology refers to the specific geographical location of the area. East Ham kept pretty quiet until the arrival of the railways in the eighteen fifties. The local station began serving the public in eighteen fifty nine. With the railways, also came urbanisation and development – East Ham's days as a 'scattered village' were numbered so to say. Urbanisation and construction took off in the area after the eighteen nineties. The first electrified railway line in East Ham began operating in nineteen o three. In terms of housing and infrastructure, East Ham features mostly Edwardian and Victorian terraced homes, many of them situated on tree-lined avenues. Although very urbanised, East Ham has retained many green open spaces.