Searching for a suitable (and sensible) alternative to pricy skip hire through your local council or private service provider? Not a problem – we got you covered through our specialised junk removals in Chipping Barnet. Our junk removal solutions are flexible, convenient and adequately priced – with us you get genuine value for money and reliable servicing no matter how basic or elaborate your clearance requirements.
If however you do wish to hire a skip through us, we will be happy to organise it and have the thing delivered and then removed from your property at your own convenience.
Besides skips, we also offer specialised, on-the-spot junk removal services in Chipping Barnet. By all means engage our services for the quick, safe and inexpensive collection, removal and disposal of pretty much all types of waste found in the average home (except for hazardous waste of course).
We will expertly round up and dispose of general household waste of all shapes and sizes, all types of garden/green rubbish and refuse, after builders junk and post renovation rubbish (excluding asbestos and asbestos containing materials), garage and basement junk, odd items like bulky appliances and old furniture pieces, redundant electronics and household IT equipment – of course we dispose of such items as per the WEEE Directive regulations.
Swift and efficient junk clearance of your home or office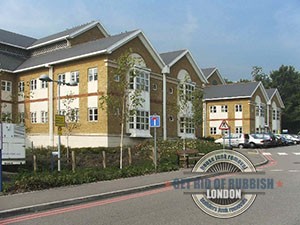 On top of that, we can also arrange for a fully comprehensive clearance of the entire premises. Our specially trained clearance teams will even sweep out the place after finishing the job. Since we work with qualified and experienced technicians there will be no risk of property damage, personal injury or costly delays.
Our rubbish removals in Chipping Barnet are an ecofriendly solution, which ensures sustainable and responsible means of waste disposal. We hold valid permits with all waste processing and recycling facilities in the city. We always make sure that rubbish we collect ends up where it should. On the same note, we use low emission waste removal vehicles on all jobs.
What else you need to know about our rubbish removals and the way we do business:
We provide custom tailored pricing and individually prepared quotations;
We maintain twenty four seven customer support over phone and email;
We have good short notice availability and are able to accommodate last minute bookings;
We offer flexible service hours during all days of the week, no exceptions;
We are fully licensed, registered and insured.
Chipping Barnet also known as High Barnet is part of the London Borough of Barnet. The suburb's name has a rather interesting etymology behind it – Barnet in Old English means a clearing of land, scorched by fire, which was the case with Barnet long time ago. Chipping or chepe is the Old English word for marketplace. King John the Third actually granted a formal permission for staging a market to St Alban's Abbey in the year eleven hundred ninety nine. This was a little late to come, as informal trading in Barnet was already in full swing for nearly a century before that. The settlement grew and developed around the weekly market, with many of the locals providing services and goods to travellers and market visitors.