Based in the N1 and in need of some seriously effective junk removal services in Canonbury? If that's the case then we have just what you need! Our range of general and specific rubbish removals in Canonbury is sure to cover your requirements and leave you with money to spare.
We deal with the efficient collection and removal, and responsible disposal, of all types of nonhazardous household waste. You name it – we remove it. We have a large fleet of specialised waste removal vehicles of various sizes and load capacity – this means we are efficient and flexible on all jobs with streamlines our services, making them more convenient for our customers.
Safest junk removal services available in Canonbury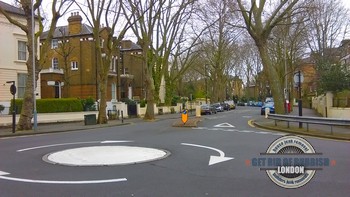 In order to avoid property damage, costly delays and personal injury all work is carried out by specially trained and qualified clearance teams. Our guys are diligent, well organised and punctual – there will be no cutting corners or fussing about. Our teams will collect and remove waste from anywhere on the premises, making life easier for everyone.
We have the skills and expertise to organise the quick and efficient removal and disposal of general household waste, garage junk and basement rubbish, old furniture and unwanted white goods, redundant electronics and IT equipment, after builders rubbish and leftover construction supplies, garden rubbish and green refuse etc.
We don't deal with hazardous waste of any kind, though we can assist customers with removal and disposal of such through the proper channels. Salvageable waste material is separated and transported for recycling and processing by the relevant plants and depots. We have permits for using all recycling depots in London and will provide valid waste transfer notes to all customers upon request.
Hire a skip for larger volume clearance
In addition, our junk removals in Canonbury also cover specialised skip hire and comprehensive property clearances, both services are convenient, versatile and very well priced. No permits or waiting periods required for skip hire – we are fully licensed, registered and insured junk removal company in Canonbury.
Our customers will receive fair, individually prepared quotes (onsite if necessary) backed by custom tailored pricing able to meet specific budget requirements.
We ensure quick loading times, we maintain high availability and accommodate for last minute bookings as well as late night operations.
Assistance is provided to customers twenty four hours a day, seven days a week over phone and email.
Canonbury in Islington is a late Georgian / early Victorian suburb surrounded mainly by post war council estates. The name Canonbury basically means 'manor of the canons' which relates to St Bartholomew's Priory. The area's name was first recorded in thirteen seventy three. The only manor in the district Canonbury House, was one of the most isolated manors in what was to become Greater London – it stood in isolation for nearly four centuries. After many alterations, extensions and reconstructions, Canonbury House became Canonbury Place – a sixteenth century tower, which is now used as Masonic research centre. Canonbury Place (the so called tower) for brief while was home to philanthropist Sir Francis Bacon, afterwards the place was visited by other notable people like writers Oliver Goldsmith and Washington Irving.