Disposing of domestic rubbish and junk can be a real nightmare at times, especially if there is a lot of stuff to get rid of, stuck in hard to reach places like basement, garden shed etc. Instead of toughing it out on your own, and investing heaps of your time and resources, why not turn to us and take full advantage of specially designed waste removal solutions of the necessary efficiency and low prices!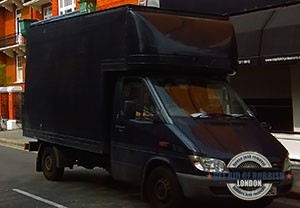 Our excellent quality junk removals in Brentford are the sensible, effective and budget-friendly way to get rid of all that junk that's taking up valuable living space at your home. Turn to us for the quick and efficient collection and removal of:
Garden rubbish and green refuse;
Garage junk and basement rubbish;
Old gardening equipment, machinery and power tools;
After builders junk and post renovation rubbish;
Leftover and/or discarded construction supplies (no asbestos);
Awkward single items like bulky old furniture, heavy white goods etc.
Redundant electronics and old IT equipment (as per WEEE Directive);
Our rubbish removals in Brentford, which mind you are also available to residential customers throughout the TW8 area, also cover entire property clearances. The premises will be stripped back to bare walls in a matter of hours, without any risk of structural damage or delays. Our specially trained and well organised clearance teams will even sweep out the place after completing the job.
Easy skip hire for large volume waste clearance projects in Brentford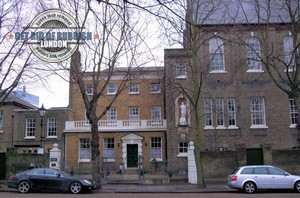 Should customers prefer traditional skip hire service, we will organise for a skip of the required size to be delivered and then removed from the property whenever and however customers require. Our specialised skip hire service does not require any permits or waiting periods.
Our junk removal services in Brentford aim to reduce the environmental toll of today's consumer society. We try and do our little bit in protecting the environment through efficient and sustainable recycling and reuse practices to which we subject all recyclables and salvageable materials we come across. The company holds valid permits for using all London junk depots and recycling plants.
Our services will not set you back a small fortune – quite the opposite as we maintain the fairest and most competitive prices in the district. Customers receive individually prepared service quotes and flexible pricing without any hidden fees.
We maintain twenty four seven customer support during all days, and offer flexible booking hours including accommodation of last minute and overnight service requests.
Brentford has been known as a centre of industry and commerce since the Middle Ages. The suburb likely takes its name from the river Brent (named by the Celts) but is unclear whether or not there really was a ford (river crossing) here. Local folklore has it that Julius Caesar himself, crossed the river Brent here and actually fought a major battle in the area. This could well be the stuff of legends as there is no historic evidence or account of such occurrence, but there really was a big battle in Brentford which took place in the summer of the year ten sixteen – many centuries after Roman presence in Britain. The string of battles (of which the Brentford clash was a part of) was a conflict between English forces led by Edmund II, and the Danes led by King Canute. This particular battle was won by the English, but eventually the Danes won the war.