When the time comes, and it will, to get rid of all that junk and rubbish that's taking up valuable living and storage space at your home, by all means turn to the most punctual and reliable junk removal company in Cowley – Us! We have years of industry experience in dealing effectively with all types of domestic rubbish removals, either big or small. We are more than capable to organise and complete successfully your domestic junk removal, with professional pace, precision and efficiency – best of all we won't cost you an arm and a leg!
Highly skilled and experienced clearance specialists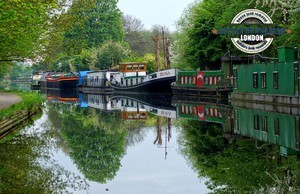 In order to cancel out the margin for error at all stages of the service, we work with trained and experienced waste management crews who know their work inside out. They will have everything loaded, secured and ready for removal without risk of damage or any costly delays.
We have the expertise, capacity and manpower to round up and dispose of all kinds of nonhazardous domestic waste, such as garden debris and green refuse, after builders and post renovation junk, discarded or leftover construction supplies – no asbestos, garage junk and basement clutter, old/damaged equipment tools and machinery, single odd items, bulky appliances and heavy old furniture pieces, redundant household electronics and IT equipment – dismantled and disposed of as per WEEE Directive requirements.
Furthermore, we provide our residential customers in the UB8 area with efficient and affordable skip hire service and comprehensive house clearances. No permits or waiting periods required to use either option.
Our junk removals in Cowley are affordable and give you genuine value for money. We will come out to you for an onsite quote. We will offer a flexible price scheme that meets your budget needs as much as possible. To keep things fair we only charge for rubbish we actually remove.
With us, rubbish removal in Cowley is an ecofriendly affair that aims to reduce the amount of junk ending up in landfills and creeks for that matter. We try and do this through recycling of all suitable materials, incineration of non-useful waste (not the best option but much better than landfill), last but not least we give items and goods in decent working order to charities from where they reach people in need.
Some additional information regarding our junk removal services in Cowley:
Company has permits for using all recycling depots in the city;
We collect and remove waste from anywhere on the property;
We offer round the clock customer assistance via phone and email;
We maintain good short notice availability and flexible booking hours;
We accommodate for last minute bookings and overnight operations;
Geographically, Cowley is a ribbon development along the west of the Grand Union Canal. The name first appeared in the tenth century, though back then it was spelled Coflenea – meaning wood clearing of a man named Cofa. Cowley's first ever church – St Lawrence, dates back to the eleven hundreds and is the smallest church (in physical size) in Middlesex, the structure remains unchanged to this day. The first proper homes in the area which were villas and cottages appeared in Cowley during the seventeenth and eighteenth centuries. Although many of these structures underwent some changes and renovation, a surprising number of them have survived intact to this day.