We live in a day and time when life is rather stressful and happiness among younger people in particular is in a period-low. This is no good news in any way. While few of us can do something about reducing the stress at work or even in our social lives, happiness at home is possible, if not mandatory. If you wonder how you can start feeling better in your own household, there are a few suggestions.
Your home is your castle – make it look like it
The thing is that your house or apartment should reflect your own personality, tastes and even dreams if you want to feel good about it. This might sound like something pretty complex, but that is not necessary the case. You can make the property your own (even if you just lease it) by doing several simple things:
Rearrange the furniture in a way that is most practical in relation to your own needs
Do simple home improvements such as repainting the walls or putting decoration to reflect your personality
Turn a spare room into a man/gal-cave
Build strong family bonds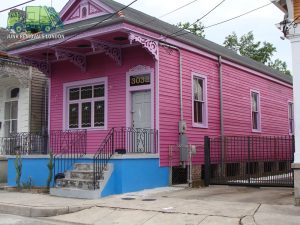 Let's face it – even if you live in a luxurious multi-bedroom mansion in some of the most exclusive parts of London such as Stroud Green N4, you will not feel good in it unless the people you share it with also share a strong connection with you. Now, there is no universal formula to follow in order to get along well with one's family, but things such as common interests and activities, open communication and respect of one's personal space can always help. At the end of the day however those are the people you love and that are important to you, so you will need to find a way to get along with them, if you do not at the present moment.
Keep it clean
There are studies that show clutter and general low levels of hygiene of one's home are not only dangerous for the general health of the individual, but can also lead to depression and stress. Well, what is the solution you might ask? Simple, just keep your home clean at all times. This does not only include keeping track of the chores being handled on a regular basis, but also not letting unnecessary items or pure junk pile on your property. Firms such as Junk Removals London offer excellent house clearance solutions in Kenton HA3 and other parts of the capital that you are definitely going to find helpful.
Fill it with joy
Hosting parties or even just quiet pleasant dinners at home every once in a while will make you feel much better about your household. The thing is that when you gather people you like at your place, even the walls will soak up with positive vibes. After a great party, filled with many memories, you will smile for days every time you enter a certain room. So, just get down to planning your next gathering.