One of the best things about living in Plumstead is the fact that as a member of the local community you will not have to worry about your house clearance and junk disposal needs, and the way they are to be managed. The reason for that are us.
Junk removal made easy in the area of SE18
We have been known throughout the area as the most reliable and responsible junk removal contractor in Plumstead for quite some time now. Having served the local community for years and years in a row, we have already proven that no matter how big or how small and specific the project is, we have the right solution to it. Our fully licensed experts are very well trained in all the tricks of the trade, but what is even more important – nothing will make them happier than employing their skills and knowhow on your project – because that is what is going to make your life easier, hassle- and junk-free.
Do a clearance any day of the week anywhere in Plumstead
If you want to see how rubbish removals in Plumstead are supposed to be carried out, just give us a call. Needless to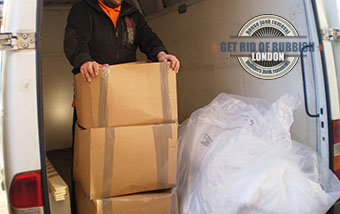 say, we are going to look after your comfort and peace of mind in all possible ways. If you want us to come over and carry out your project today, or tomorrow night, over the weekend or just any other day in the calendar – we are going to do it – precisely at the time which you tell us. Our flexible schedule enables us to do that and that is just another thing that makes our services better than anyone else's. Our expert technicians will come to your place, finish the job in no time and then drive everything collected to the nearest depot where it will be disposed of and recycled.
No one else does junk removals in Plumstead better than we do. And on more competitive prices. So instead of wondering whether we are the right people for you or not, just pick up the phone and book our services with the helpful customer support experts at our company, who can by the way be contacted at any time of the day and night. Just call or write us an email.
Plumstead is definitely one of the most interesting places in Greenwich. Part of the SE18 postcode district, it is a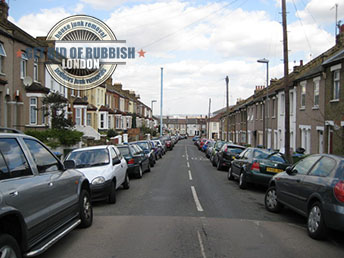 vibrant multi-cultural area with large Asian and Caribbean communities that definitely contribute to the unique atmosphere to be felt on every corner. Plumstead was inhabited as early as the 10th century. Ever since it has been growing, but as it happens with most parts of London, it saw its greatest increase in the speed of development in the 20th century, with many new housing projects commenced and completed. Today both Upper and Lower Plumstead are considered to be among the most desirable places to live in Greenwich. Some of the most notable residents of the district include science fiction magazine editor John Carnell, rapper Tinie Tempah, actor Michael Brandshaw, footballers Paul Walsh and Kevin Harlock and snooker player Steve Davis.